Superdong Phu Quy II high-speed craft has a capacity of 246 seats, including 30 reclining chair and 216 seats to bring a variety of options and conveniences to customers.
Speed ​​of Superdong Phu Quy II ferry reaches 26-28 nautical miles all compartments are equipped with air conditioning, comfortable seats, LCD TV, toilet and VIP compartment, music and movie system helps passengers relax during the journey. Each ship has a mini bar to serve snacks and drinks…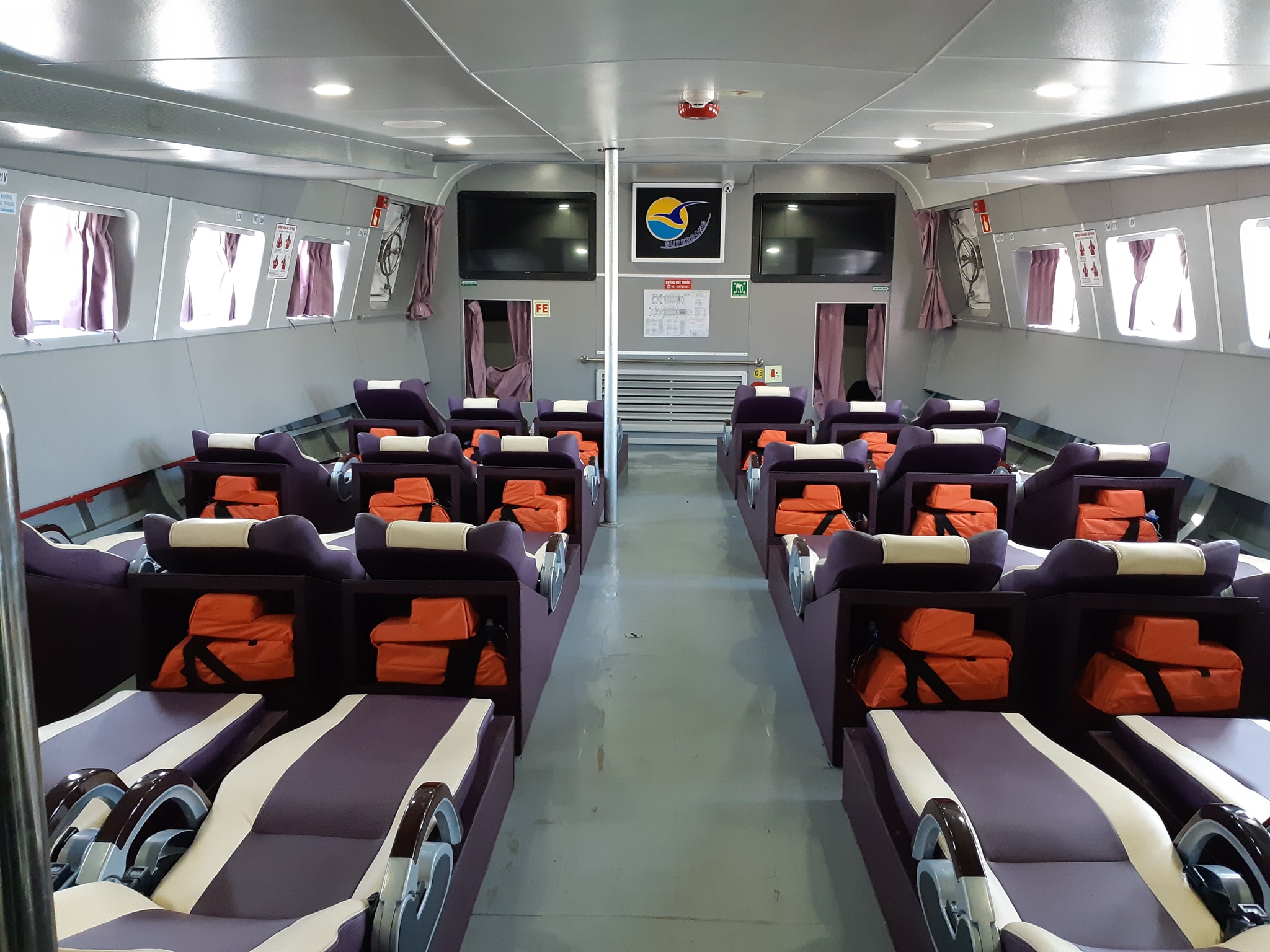 This fast ferry has received a lot of attention from the online community because it not only owns the basic designs and features that make up the brand of the Superdong fast ferry but also has been upgraded. Beside normal seats, now the ferry also has a VIP compartment with reclining seats – can completely recline to relax.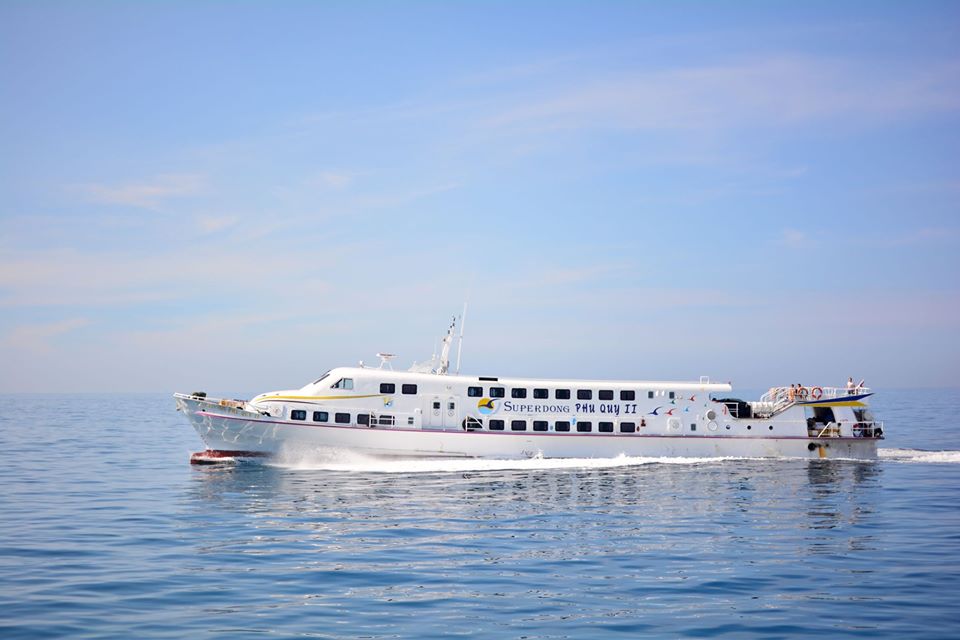 Fare for Superdong high-speed craft on Phan Thiet – Phu Quy route 
Since 2018, Superdong has invested in expanding into a new area, the company has put into operation new Phan Thiet – Phu Quy route since June 2018 with two ships, Superdong Phu Quy I and Superdong Phu Quy II, specific fares are as follows:
VIP (reclining chair): 400,000 VND
Adult: 350,000 VND
Senior (over 60 years old, apply for Vietnamese citizen): 295,000 VND
People with disability ( apply for Vietnamese citizen): 260,000 VND
Children (6-11 years old by year of birth): 250,000 VND
See more: Superdong Phu Quy fast ferries