Currently, Can Gio fast ferry to Vung Tau takes only 30 minutes, so what are you waiting for, pick up your backpack and go with taucaotoc.vn to Vung Tau to explore, experience leisure travel in this beautiful seaside town.
In the media, Can Gio District once focused on proposing to invest in a modern sea-crossing bridge connecting Can Gio – Vung Tau with a length of about 17km. However, the project is only on paper, but the Can Gio to Vung Tau high-speed train route has been deployed for many years.
Guide to Can Gio – Vung Tau high-speed boat 
After Can Gio – Vung Tau high-speed boat route has been deployed, people from Long An and Tien Giang provinces wishing to go to Vung Tau city can go from Can Giuoc district via Can Gio – Can Giuoc ferry (about 30 minutes), follow Ly Nhon road, Sac Forest road with a distance of 40km, journey time is about 1 hour to Tac Suat pier. After that, continue to take a high-speed boat for about 30 minutes to reach Front Beach, the tourist center of Vung Tau City.
Thus, the total journey time from Can Giuoc district to Vung Tau city is only about 2h30 minutes (including waiting time for the boat), shortening the time compared to going by road.
In addition to shortening the travel time, guests taking a high-speed boat on the sea can also experience the natural landscape along both sides of Sac Forest road.
Can Gio – Vung Tau high-speed boat route creates favorable conditions for Can Gio district to connect with neighboring provinces, contributing to the socio-economic development and tourism of Ba Ria – Vung Tau and Ho Chi Minh City. , supporting inter-regional connectivity in the Southeast.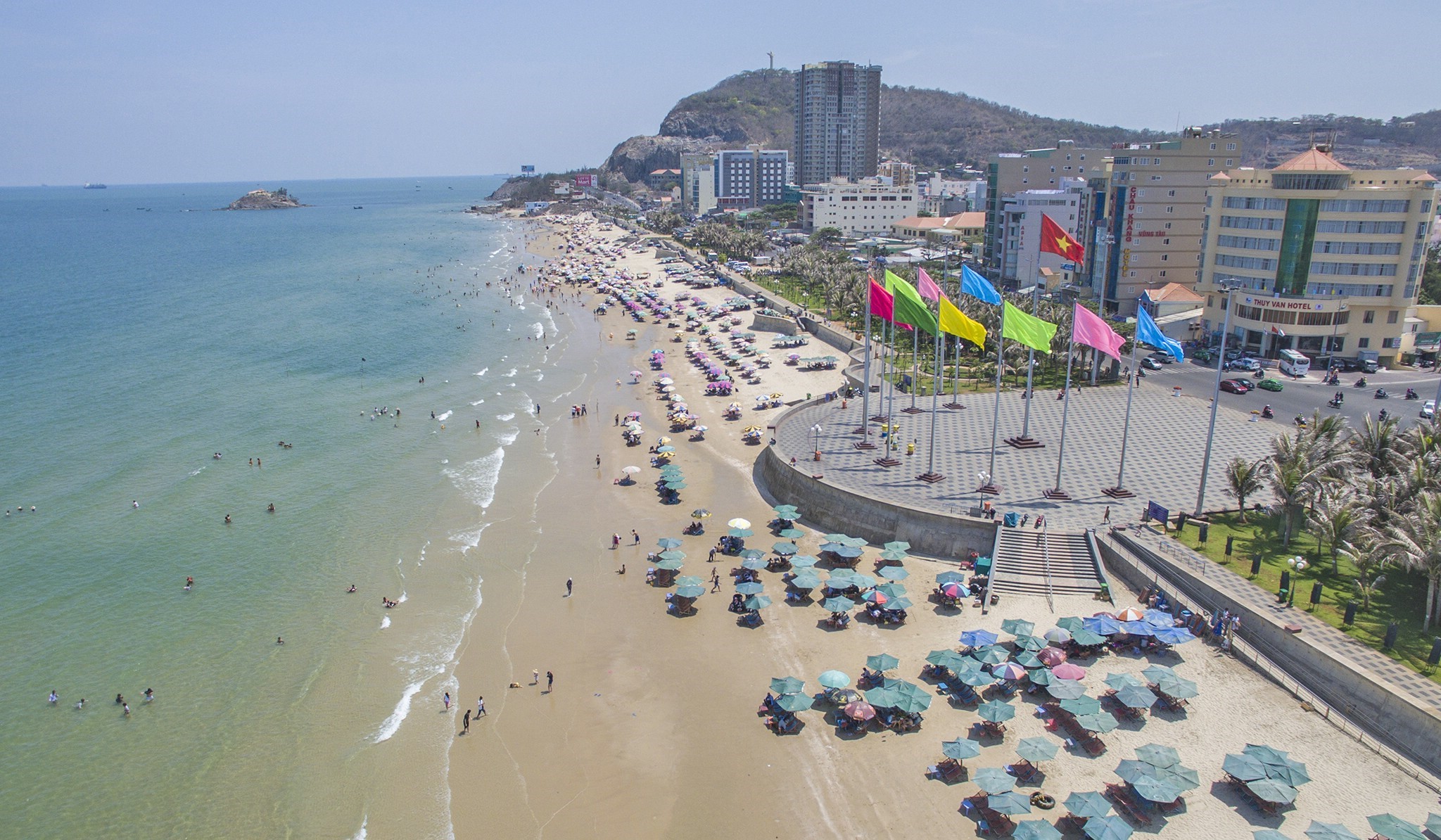 To book high-speed boat ticket, passengers can book ticket through the call center, buy directly on the website or visit ticket office at taucaotoc.vn. Currently, only Greenlines DP is operating Vung Tau – Can Gio high-speed boat route with the flexibility of ship schedule to help customers easily choose the right schedule for their trip to Vung Tau.
Boat running time: The distance between Can Gio and Vung Tau is 17km. So it will take about 30 minutes to travel.
Necessary procedures when traveling: To get to Vung Tau, passengers need to be at Tac Suat pier 30 minutes before departure time to do procedures such as Check in, check luggage and board the ship.
Information about the pier on Can Gio – Vung Tau route
The schedule of Can Gio – Vung Tau – Can Gio , passengers can refer to: https://taucaotoc.vn/lich-chay-tau/lich-chay-tau-cao-toc-vung-tau-can-gio/
For a more precise time depending on each day, time and specific schedule, please contact 0915241456 – 0889211234 for quick ticketing support.
Pick-up pier – Tac Suat Pier, Can Gio 
Tac Suat high-speed ferry pier (Tac Suat ferry) is located in Can Thanh town, Can Gio district, Ho Chi Minh city. Tac Suat high-speed ferry pier is the point in the middle of the journey from Vung Tau – Can Gio – Bach Dang Pier (Ho Chi Minh City).
Departure pier – Ho May Pier, Vung Tau
Ho May passenger pier is located at 1A Tran Phu, Ward 1, Vung Tau City, Ba Ria – Vung Tau province, located right next to Hon Ru Ri.
Ho May passenger wharf currently serves mainly for passengers traveling on Ho Chi Minh City – Can Gio – Vung Tau high-speed boat route of Greenlines-DP line. For passengers taking the Vung Tau – Con Dao high-speed boat route, they will go at Cau Da Port, Vung Tau about 700m away.
After finishing Can Gio – Vung Tau fast ferry route, you can move from the pier to your hotel or go to tourist attractions by taxi, motorbike taxi or tram. This is one of the coastal cities in Ba Ria – Vung Tau province with a busy pace of life in the Southeast.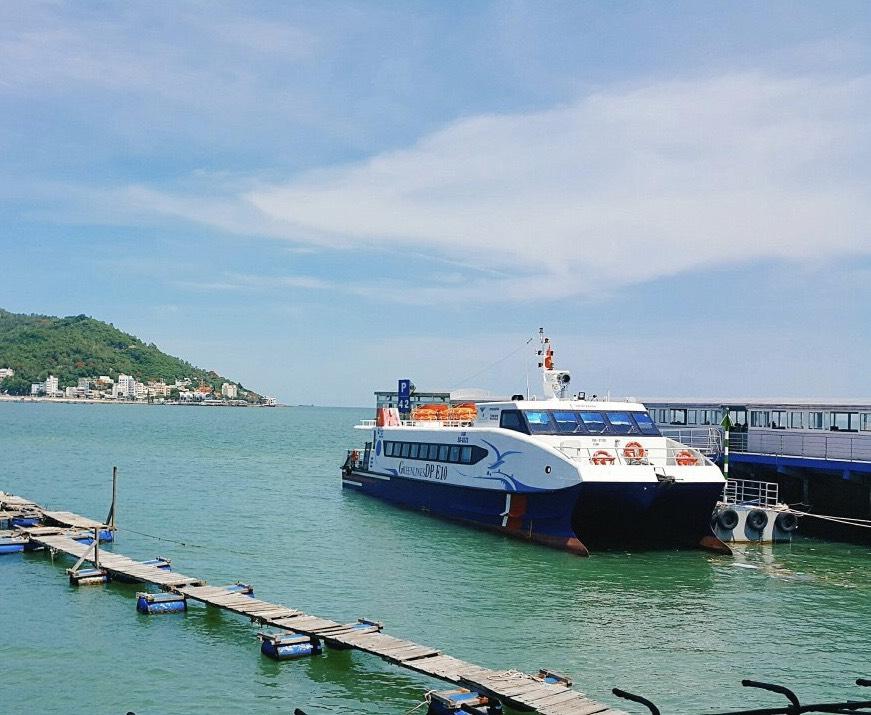 Ticket price for Can Gio high-speed boat to Vung Tau
High-speed boat ticket to Can Gio are currently operated by 01 shipping line, Greenlines-DP, at the peak time, about 08 trips per day, with ticket prices kept fixed as follows:
| | | | |
| --- | --- | --- | --- |
| Subject/Time | Monday to Friday | Sartuday, Sunday | Holidays, New Year |
| Adult (12-62 years old) | 110,000 | 120,000 | 140,000 |
| Senior (over 63 years old) | 80,000 | 90,000 | 110,000 |
| Children (6-11 years old) | 60,000 | 70,000 | 90,000 |
Children 5 years and under are free of charge (sharing seat with parents)
Policy for Vung Tau – Can Gio fast ferry ticket
Invalids and sick soldiers of 1st and 2nd class: Discount equivalent to 50% of ticket price.
Severely disabled people (must show accompanying certificate): 50% discount equivalent.
When buying a child ticket, please present the birth certificate, if the birth certificate cannot be presented, the fare will be based on the height to apply the fare as follows:

Children under 1.2m tall: Free.
Children over 1.2m tall and under 1.4m: Discount equivalent to 50% of ticket price.
Note: 01 adult passenger can only be accompanied by 01 child of free age. If 01 adult passenger is accompanied by 02 children of free age and above, only 01 child is free, the remaining children must buy tickets according to regulations.
Some tourist attractions in Vung Tau
The White Palace, Vung Tau
Location: located in the south of Big Mountain, overlooking Front Beach
You may not know: The patriotic king Thanh Thai was imprisoned here before banishing him to a remote country in Reunion.
The White Palace (The Governor-General of Indochina) is located at a height of 27m above sea level. The 19m high palace has European architecture at the end of the 19th century, surrounded by a small forest with many types of trees, especially porcelain trees. At Bach Dinh, there are 8 stone busts with unique ancient Greek art style. Visiting The White Palace in Vung Tau, visitors easily feel as if this building was built on the sea.
Jesus Christ Statue
Location: located on the top of Small Mountain
You may not know: You can climb up to the arm of Christ to make a wish and see the whole city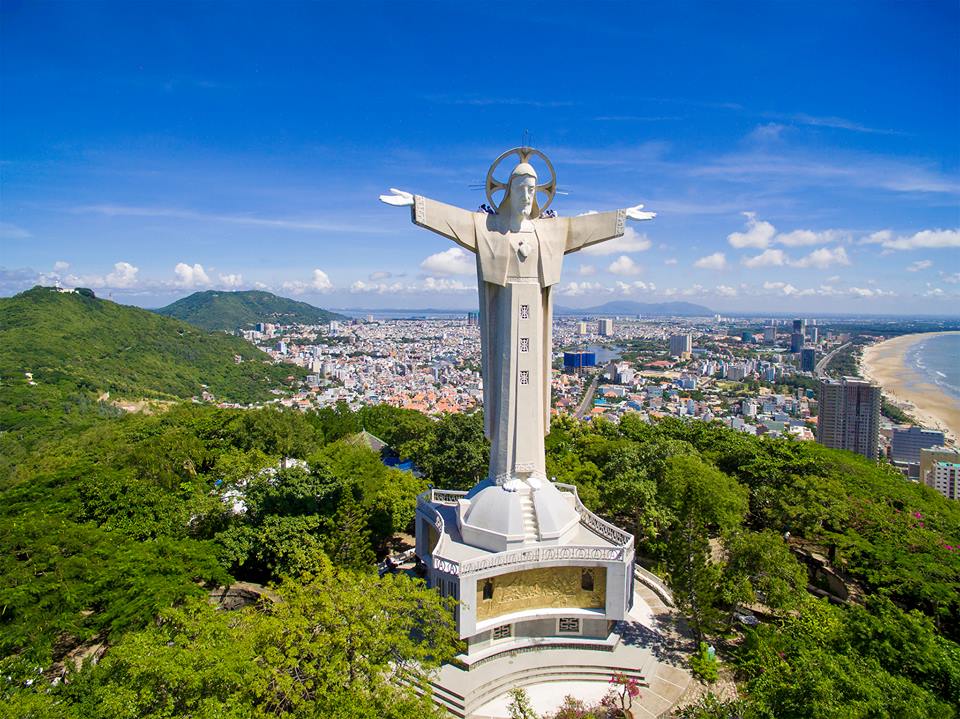 This statue was built in 1974, is considered one of the largest Christ statues in the world with a height of 32 m, a span of 18.3 m, standing on a height of 170 m overlooking the sea, inside with stairs. 133 steps. Compared to Brazil's statue of God with outstretched arms, this statue in Vung Tau is 2m higher. When standing from the statue of Christ looking down at the poetic Vong Nguyet beach, you will have the feeling that before your eyes is an unusually spacious, mysterious and poetic space.
The Light House, Vung Tau
Location: On the top of Small Mountain
You may not know: It is possible to visit the lighthouse at night to enjoy a difference of its beauty
With the age of 145 years, Vung Tau Light House is ranked among the oldest in Vietnam and Southeast Asia. The lighthouse architecture is a cylindrical tower 18 m high, 3 m in diameter and painted white. With an altitude of 170 above sea level, visiting Vung Tau lighthouse, visitors can zoom in on a panoramic view of Vung Tau city. The ancient lighthouse is a symbol of Vung Tau city and has always been a faithful companion of fishermen.
|   See more: Vung Tau – Ho Chi Minh City fast ferry ticket (District 1)