Phu Quy Island fast ferry was officially opened on January 27, 2021 and is expected to officially operate on February 1, 2021. There will be a new choice for residents and tourists when choosing the destination of Phu Quy Island.
Introduction to Phu Quy Island ferry
Phu Quy Island fast ferry is a modern type with a two-hull structure, the average speed of 19-20 nautical miles / hour; runs 4m waves, is designed with iron shell, length 46.89 meters, width 7.2 meters with the number of carrying 260 passengers.
A special feature of Phu Quy Island fast ferry is 264 passenger bed that can be adjusted into a seat or recumbent depending on the needs of the passenger, life jackets with automatic signals (separate for adults and children) are installed in each passenger bed. The inside of the ferry is designed like a car with a bed to help passengers feel less sick than other ferries, spacious and comfortable, convenient for you to visit and take pictures to check in. The bed can be folded from 90⁰ to 160⁰ convenient for both sitting and lying feeling.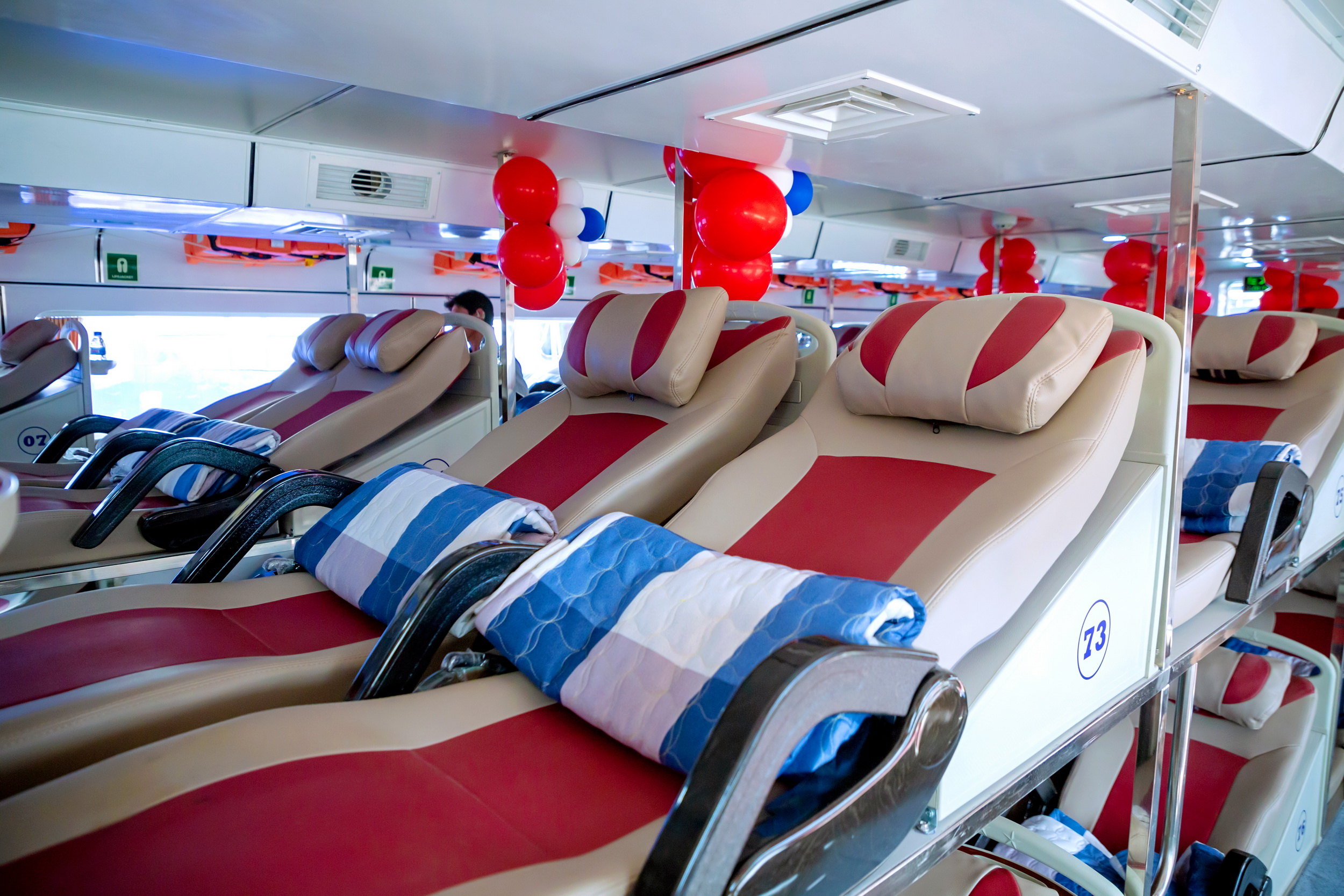 With modern fire protection, life saving equipment, buoys system to ensure highest maritime safety. All compartments are equipped with air conditioning, high-class toilets. On board is fully equipped to serve the entertainment needs of passengers. There is also a photo check-in area, guitar, radio speaker and outdoor speaker to serve tourists on the journey.
The ferry has 3 paths and has a very large and beautiful check-in deck place to help you freely visit, check-in without fear of disturbing others.
Estimated time to move from Phu Quy to Phan Thiet only takes 2 hours 45 minutes to 2 hour 50 minutes.
The gentle sea breeze, the fresh blue water, the high sky and the enchanting natural scenery of Phu Quy Island will definitely be worthy offsets for your journey across the sea.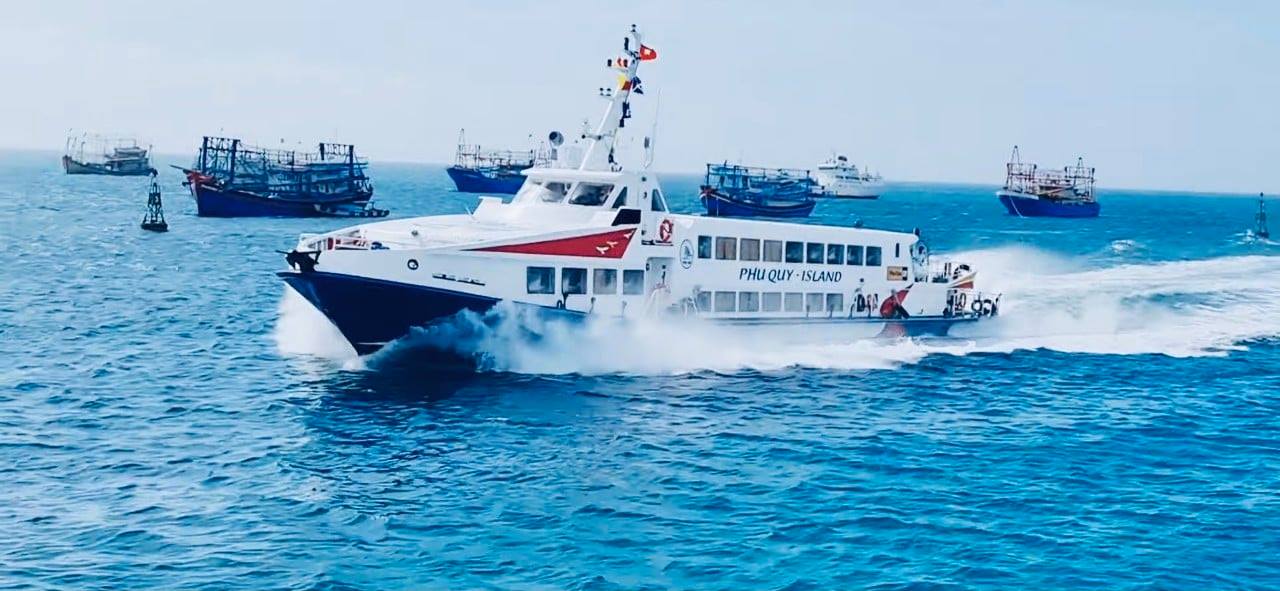 Fare for Phu Quy Island fast ferry
Adult: 350,000 VND
Senior (over 60 years old): 300,000 VND
Children (6-11 years old): 250,000 VND
Children under 6 years old: free
In particular, the company has many attractive offers for customers such as discounts from time to time. Phu Quy Island boat has a transit service at Phu Quy Port.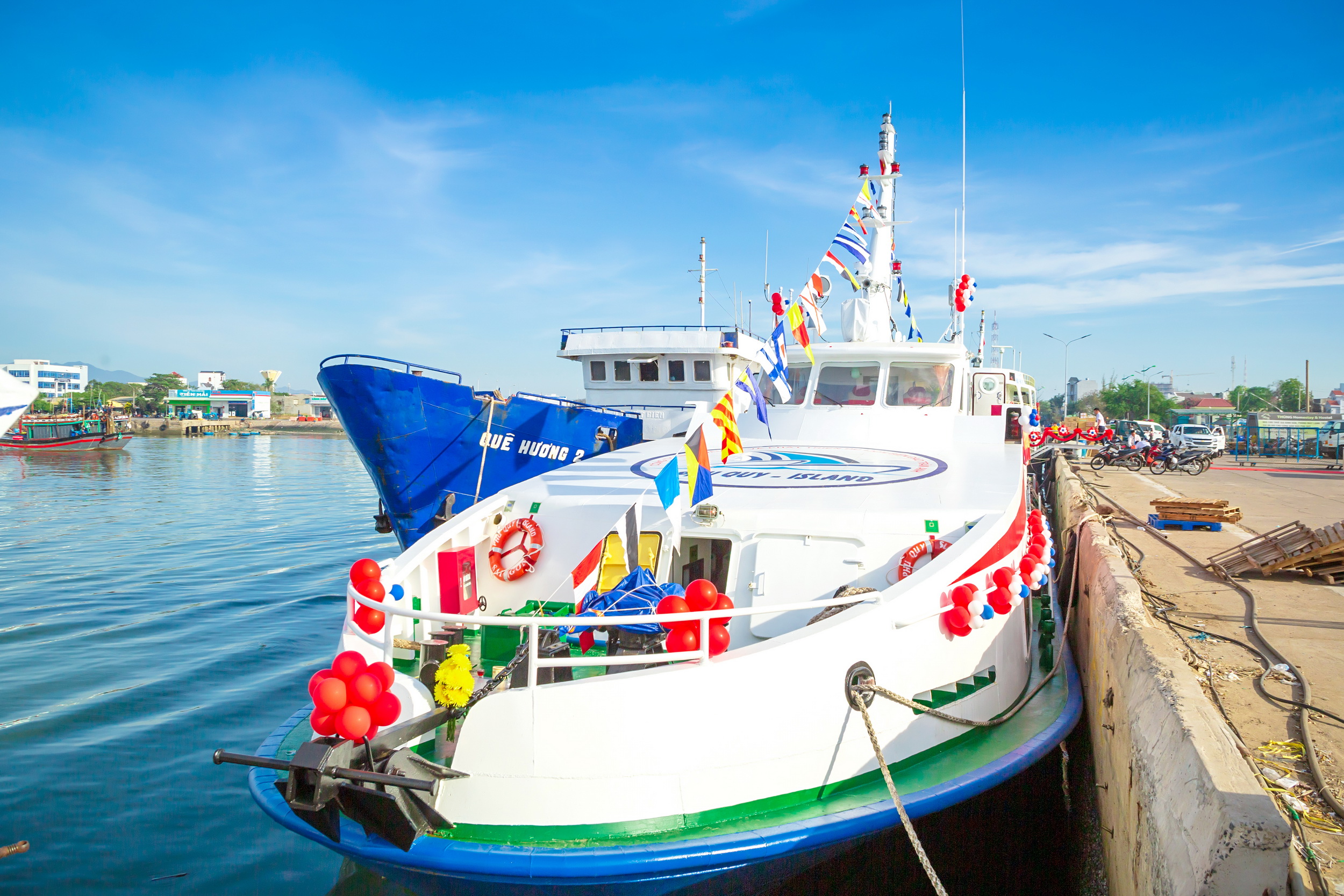 Contact for booking Phu Quy Island high-speed craft ticket
Below is the contact information and fare for this high-speed craft
Phone for booking ticket: 0889211234 – 0889271234 – 0889371234
Phu Quy Ticket Office: 17 Ngo Quyen, Tam Thanh Commune, Phu Quy District, Binh Thuan Province
Phan Thiet Ticket Office: 165 Vo Thi Sau, Hung Long Ward, Phan Thiet City, Binh Thuan Province
Currently, on the Phan Thiet-Phu Quy sea route, there are 05 cargo ships (Hoang Phuc 16, Hoang Phuc, Tuan Tu, Que Huong 02, Quan Trung) and 05 passenger ships in operation (including: Phu Quy 07 , Superdong PHU QUY I, Superdong PHU QUY II, Phu Quy Express, and Hung Phat Ship 26), in which: Phu Quy 07 ferry is a slow-speed ferry, mainly cargo; uperdong PHU Quy I, Superdong PHU Quy II, Phu Quy Express are operating in wind conditions below level 7; only Hung Phat 26 can operate in wind conditions of level 8-9.
For more information about ferries to Phu Quy, you can refer to the article: Ferries operating on Phan Thiet – Phu Quy route.