On April 18th, 2007, the People's Committee of Ba Ria – Vung Tau Province issued Decision No. 1442 / QD-UB to recognize An Son temple relic as Historical-Cultural Relics and tourist attraction at the provincial level.
An Son Temple is about 02 km from Con Dao center South-Westwards. In 1783, Nguyen Anh fled to Con Dao to avoid the surveillance of Tay Son troops. Because of continuous failure, he took the prince Hoi An (another name Prince Cai) to accompany Ba Da Loc to France as a hostage for help. At that time – the Concubine of Lord Nguyen Anh Le Thi Ram advised Lord Nguyen Anh: "The fight with Tay Son troops is a civil war, I think my Lord should not ask any help from foreigners. If we win Tay Son army, it's not glorious at all except that I'm afraid of many things in chaos later …".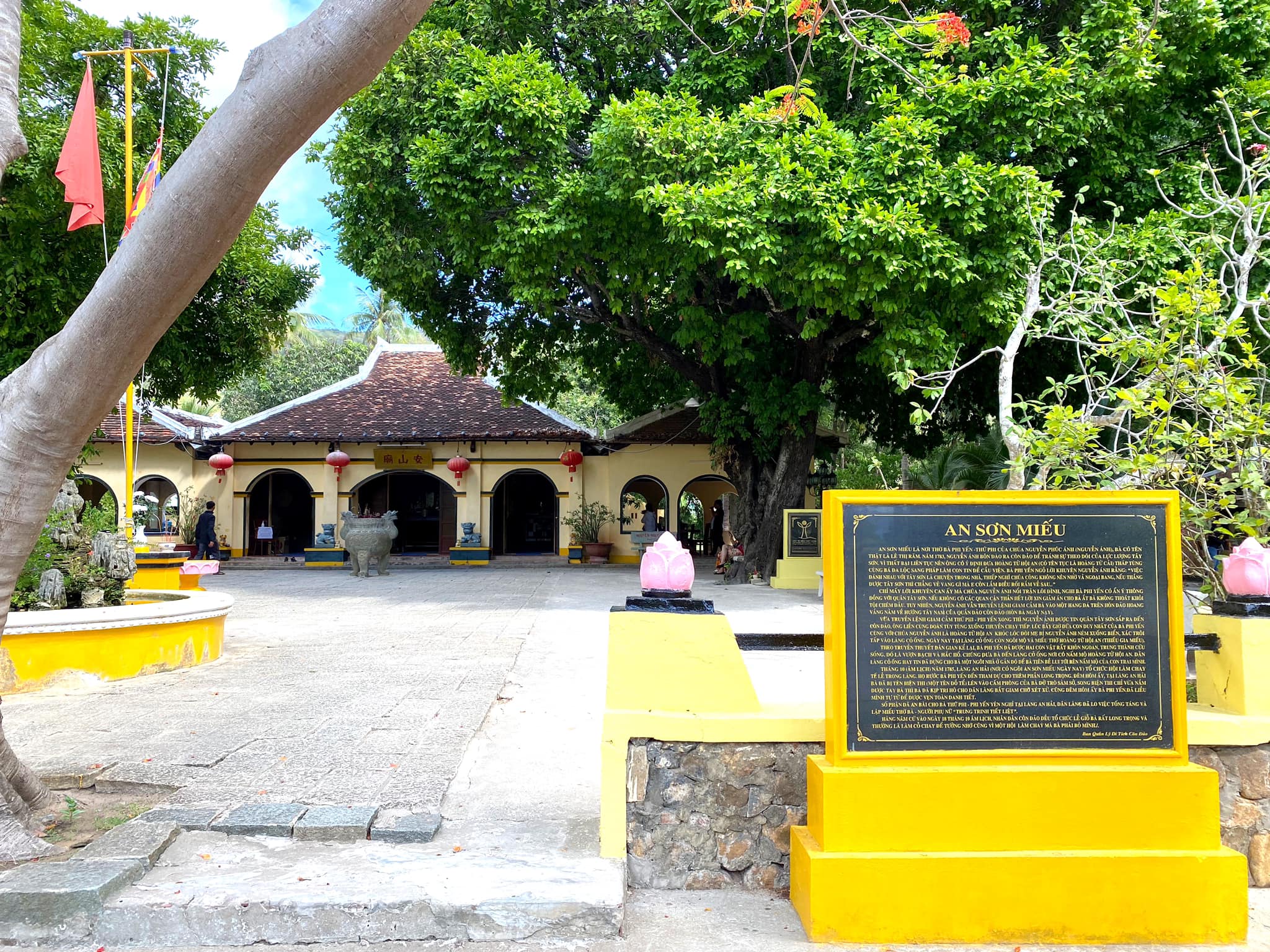 Just because of those honest advices, Lord Nguyen Anh fly into a rage, he suspected that Miss Phi Yen colluded with the Tay Son army. Unless the courtiers had entreated to reduce her sentence, she wouldn't have escaped decapitation. However, Nguyen Anh still commanded to confine her in a cave on a deserted island located in a South-Westward direction of the Con Dao archipelago (Hon Ba nowadays). Later on, she was saved by her 2 loyal pets called Black Tiger and White Gibbon and taken to Co Ong village.
On October 15th in the lunar calendar of the Snake year (1785), An Hai villagers invited her from Co Ong village to attend the vegetarian ceremony. In this village, there was a butcher called Bien Thi seeing that she was a beauty, so at midnight, he entered her bedroom with bad manners and bad intentions, he hardly touched her arm, when she woke up and shouted for help. Being violated, she cut her arm that the butcher had touched and then committed suicide. In memory of her merit and virtue, the villagers established a shrine. Up till now, on October 18th (lunar calendar), Con Dao residents will have been holding a solemn death anniversary ceremony for her.