With the distance from Ho Chi Minh City to Vung Tau about 100km and there are many ways of transportation for you to choose, we will guide you on how to move from Ho Chi Minh City – Vung Tau which suitable for each type of transportation of each passenger.
From Ho Chi Minh City to Vung Tau by bus
For tourists in the North or Central region, to get to Vung Tau, they will take a plane to Tan Son Nhat airport in Ho Chi Minh City. Currently, right at the airport, there are limousine companies providing transportation services from the airport to Vung Tau, saving effort and time traveling to the bus stations in the city. Some contact information for limousine companies to Vung Tau VIP such as Hai Van Limousine – 0915 241 456, Thanh Vinh Limousine – 0918 326 066, Anh Quoc – 19003300 (ticket price is 180,000 VND – 200,000 VND/pax).
You can go to the Eastern bus station to buy a bus ticket to Vung Tau. Cars serving this route are relatively many, departing continuously. Running time is about 2 hours. The stop at Vung Tau is the bus station of Vung Tau City (192 Nam Ly Khoi Nghia, Ward 3, Vung Tau City).
For passengers in the center of Ho Chi Minh City such as District 1 and District 3, they can also contact VIE Limousine VIP via number 0917 276 166 to be taken to Vung Tau (this is a VIP car company that has a door-to-door shuttle service in Vung Tau City.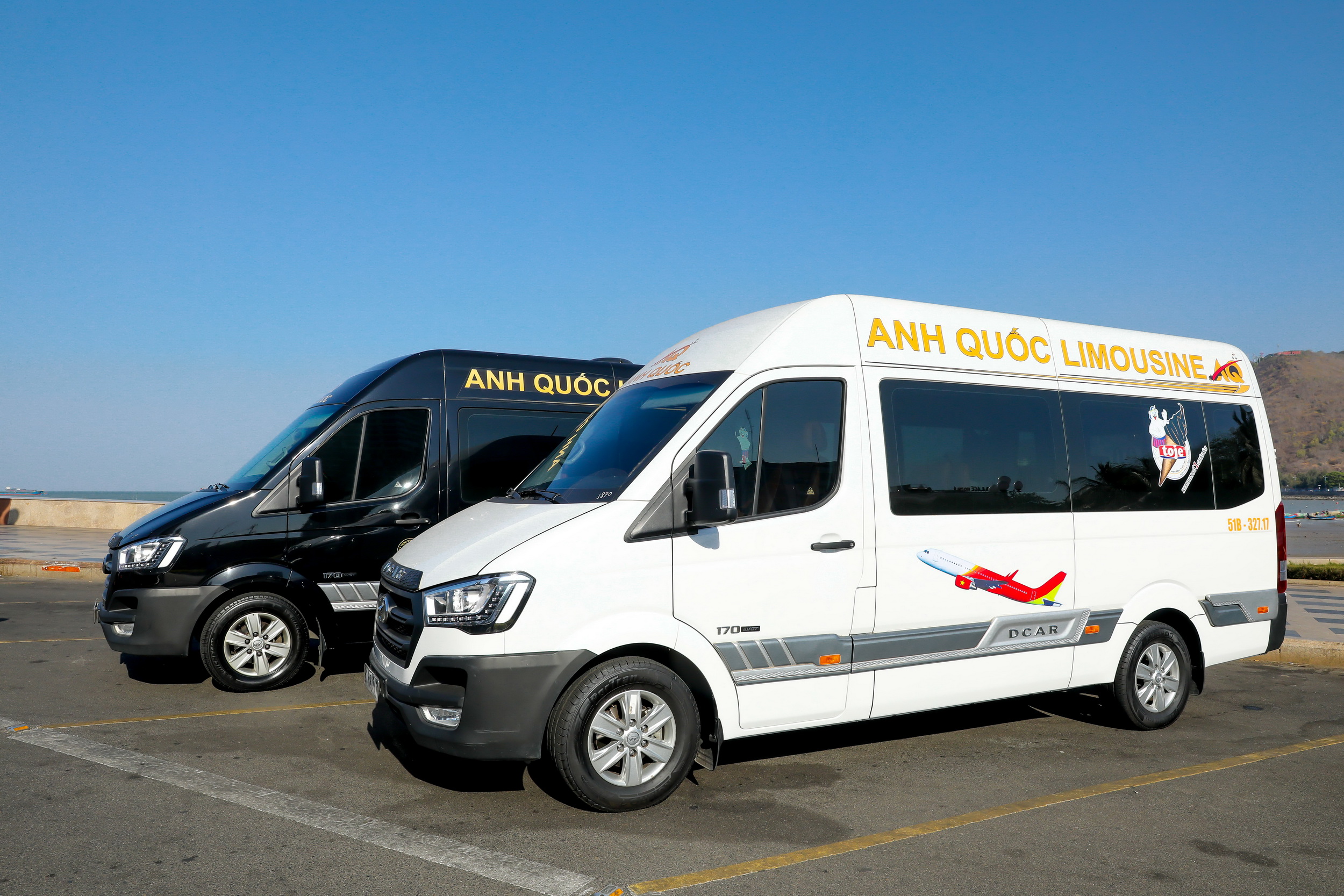 From Ho Chi Minh City to Vung Tau by fast ferry
Currently, all fast ferry routes from Saigon to Vung Tau have been replaced by a modern fleet of high-speed ferries of Greenlines DP. The ferry will depart from Bach Dang passenger ferry station at Ho Chi Minh City, It only takes about 1 hour 45 minutes by ferry to Ho May Port area in Vung Tau. The current ticket price for Ho Chi Minh City – Vung Tau high-speed ferry route is currently 260,000 VND/ticket on weekdays, 290,000 VND/ticket on weekends and 320,000 VND/ticket on public holidays and New Year's Eve. You can buy tickets at the pier or buy them online through the website https://taucaotoc.vn or through the following phone numbers: 0889211234 – 0889271234 – 0889371234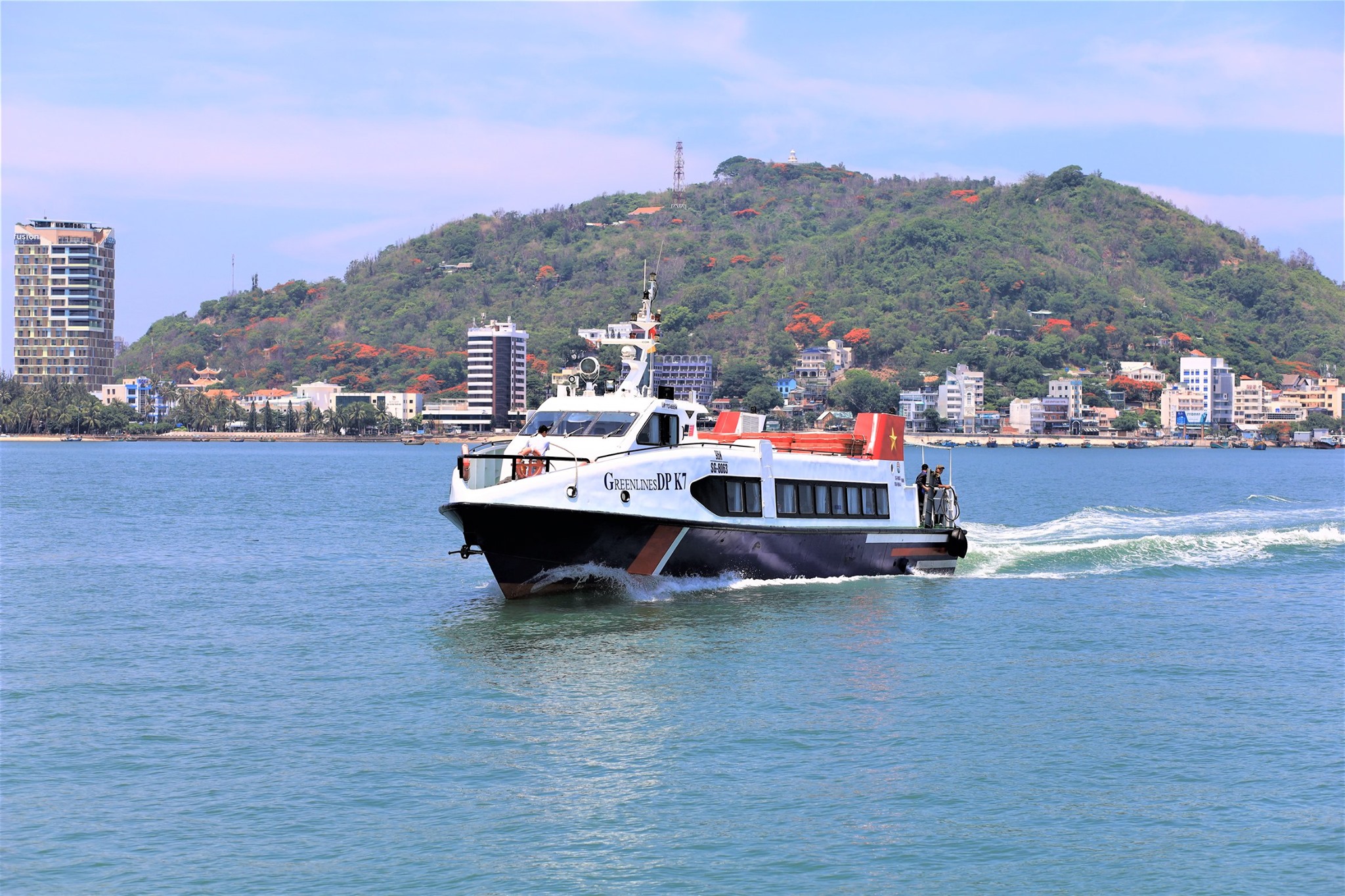 From Ho Chi Minh City to Vung Tau by car or motorbike
Route 1: From inner In Ho Chi Minh City, you go through the area of ​​​​Phu My Bridge, at the intersection, turn right onto Nguyen Thi Dinh Street. Go straight on the road and you will reach Cat Lai ferry. . After 10 minutes by ferry, you will arrive in Dong Nai area. Go straight along Ly Thai To street for about 5km, you will reach Tran Van Tra street. After going through that route, turn left to Quach Thi Trang street for about 4km, then go to Ton Duc Thang street. From this place, you go straight for about 14km and then turn to Highway 51. Go on Highway 51 about 60km through Ba Ria city and then go straight to Vung Tau city. This route is the shortest but quite roundabout and difficult to find.
Route 2: Starting from the downtown area. In Ho Chi Minh City, you go to Phu My bridge then go straight to the ring road 2, continue to turn right onto the HCMC highway. Ho Chi Minh City – Long Thanh – Dau Giay. You go in this direction for about 20km, then turn right onto Highway 51 and then go straight to Vung Tau city. This route is longer, but the route is beautiful, with highways to shorten travel time.
Those are the two most popular routes today, you can refer to the route in advance to prepare the best and safe journey during the trip.