Con Co Tourist fast ferry is an aluminum-hull passenger ship. It is equipped with advanced marine equipment; capable of going to sea in the wave condition of level 5; maximum speed reaches 24 nautical miles / hour; transporting 80 passengers … Con Co Tourist ferry built by 189 one member limited company with a total investment of over 24 billion VND.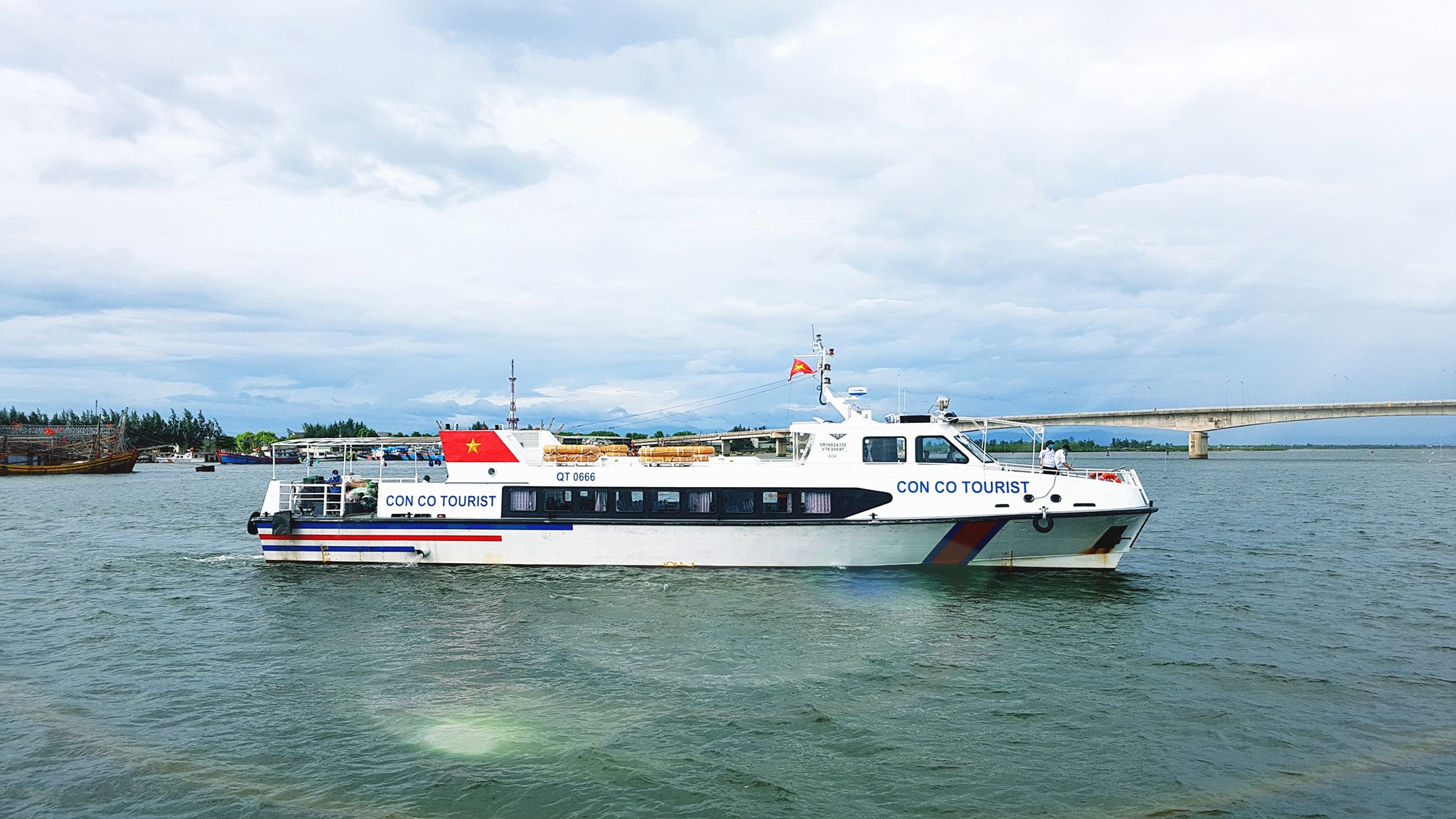 Fare for Con Co Tourist fast ferry
To experience Con Co tourism, you are present in Dong Ha City and take a taxi or bus to Cua Viet port. Ships to island will depart here around 7:30 am. From Cua Viet port, go to Con Co island on the morning of Monday, Wednesday, Friday and return to the mainland on Tuesday, Thursday, Saturday, Sunday every week.
Ticket price: 220,000 VND / person / one-way (Round-trip: 440,000 VND / person). 50% discount for officers and soldiers working and households living in the island.
Rental price for the whole ship: 16,000,000 VND for the quantity <40 passengers / trip / round-trip,> 40 passengers based on the retail fare (400,000 VND / round-trip).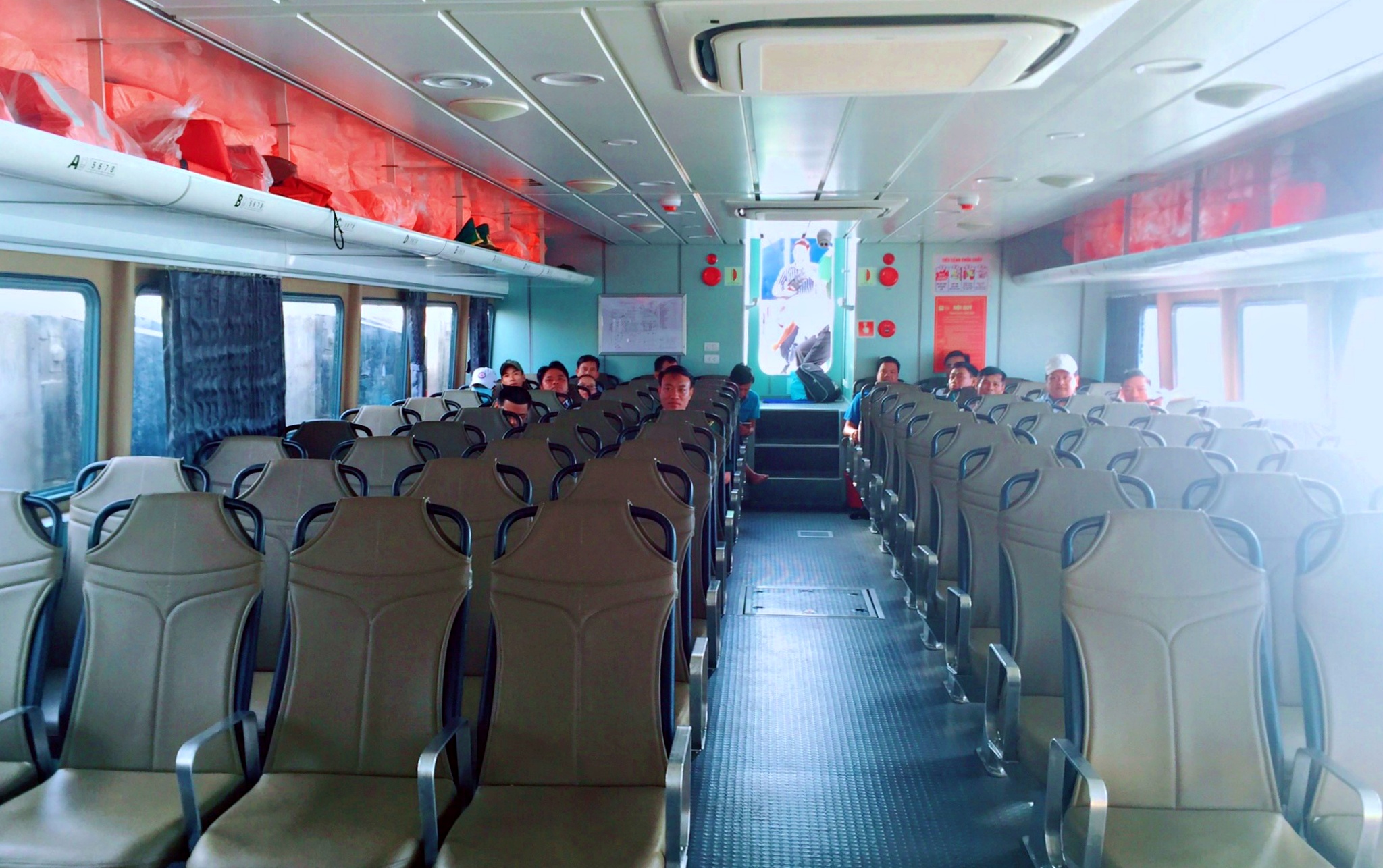 In addition, you can contact to buy tickets directly by phone number: 0982525159 – Mr. Trinh Viet Cuong to receive train travel schedule information as well as specific fare before booking a schedule to go to Con Co Island.
Con Co Island and Island Travel Experience
This is an island in the sea area of ​​Quang Tri province, located about 15 nautical miles from Cua Viet port, Gio Linh district. Con Co Island has an area of ​​about 4km square, a circumference of 8 km, an altitude of 5-30m above sea level with a slightly rounded shape. The island is located at 17 ° 10 ′ north latitude and 107 ° 21 east longitude. Before the establishment of Con Co Island according to Decree No. 174/2004 / ND-CP dated October 1, 2004, the island belonged to Vinh Quang commune, Vinh Linh district and was managed by the Quang Tri Provincial Team.
Con Co is an outpost to protect national sovereignty, is a place associated with fierce battles to protect the country, demonstrating the tradition of heroic struggle of the army and people of the country in general and Quang Tri in particular. This is an island with favorable natural conditions for tourism development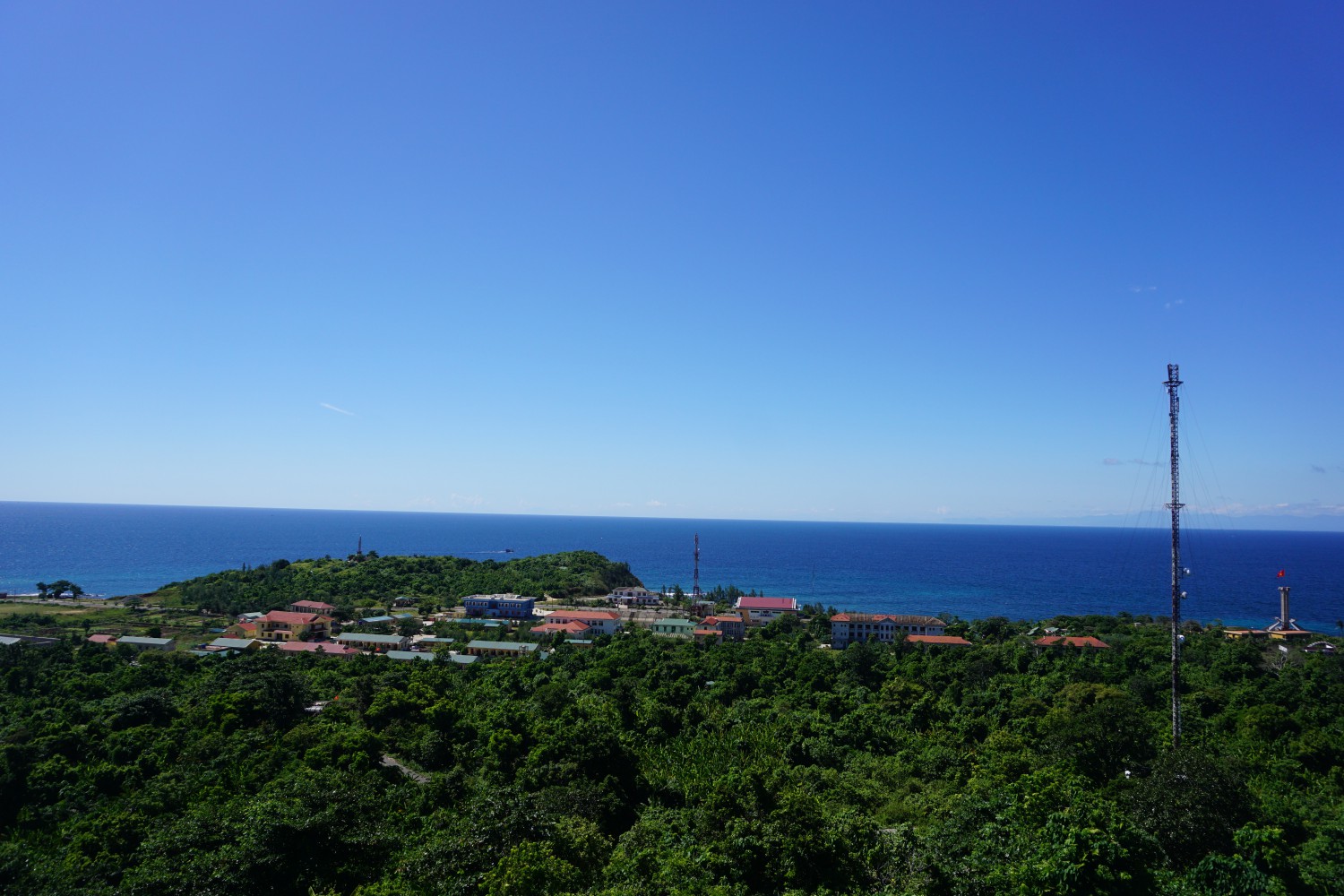 Con Co Island Tourism is an ideal destination for those who like to explore new and unspoiled lands. Set foot on the island to catch the first rays of sunlight, listen to the waves, … besides, there are roots of Bang reaching out like a fence to protect the island from the harshness of the sea, it is also an interesting destination when tourists come here.
Leisure Travel sea island exploration is a trend chosen by many people. On summer days, the demand for island tourism is getting more and more attention. Therefore, Con Co is an attractive destination for tourists on hot summer days.
Accommodation in Con Co Island
From a military island to an island district for economic development and tourism, Con Co almost started to build an accommodation system from the beginning. On the island today, most guesthouses belong to public service agencies such as the Commission and Military Command with a number of about 50 rooms, enough to meet tourists when visiting the island. If you do not want to stay at the guest house, you can contact the households on the island for Homestay service. The specific phone numbers are as follows:
Son Trang Restaurant: 0913664127 – Ms. Lan
Dao Xanh Restaurant: 0935099017 – Mr. Vinh
Than Thuong Restaurant: 0346297479 – Ms. Thuy
Tram Anh Restaurant: 0336023057 – Ms. Lam
Staying in a homestay is an opportunity for you to understand more about the lives of the people here. Contacting friendly and gentle people all year round standing in front of the wind and waves will make you feel strangely curious and warm.
Dishes in Con Co Island
Con Co Island has winding roads running around the sea, is a great place for you to roam on a bicycle or go for a walk to see the vast sea scenery. Coming here, tourists can not ignore the typical delicacies of the sea here such as shrimp, fish, Mat Ngoc snail, Doi snail, Tho snail, … in addition to seaweed. Seafood dishes that are available almost exclusively in Con Co waters.
Explore Con Co island
Con Co Island has a beautiful unspoiled natural landscape with primeval forests, rare seafood … the most abundant flora. The extremely colorful seaweeds, algae, and corals make the underwater marine space full of life. If you have the opportunity to travel to Con Co Island, you will have the opportunity to watch the beautiful corals, immerse yourself in the colorful space under the clear blue sea.
Coming to Con Co, tourists are not only immersed in the sea space, four sides are clear and deep blue ocean waves, but also experience fishing activities such as sea snails, grouper, squid. … or scuba diving to explore the ocean.
The unique and rare beauty of the mysterious black coral reefs surrounding the island as an attractive invitation that tourists love to explore are hard to resist. If you have the opportunity to travel to Con Co Island, do not forget to watch the beautiful corals, immerse yourself in the colorful space under the sea. In addition, In addition, you can participate in other activities such as fishing, squid fishing with fishermen here.
In addition, coming to Con Co island, you can also participate in outdoor activities, tourist attractions, and beaches around the island such as Tranh beach, Ben Dinh, … Let's visit Con Co old-growth forest with the vegetation is diverse and plentiful, the trees here are like the green lungs of the island with a total area of ​​trees covering more than 70% of the island's area, making the air here fresh with the dreamlike nature scenery.
Tours to Con Co island
In order to avoid worrying about resting, eating and drinking services, you should book a tour of Con Co Island with the group of tour companies departing according to the ferry schedule in Dong Ha – Quang Tri. There is also a private tour to Con Co Island with a full boat charter. Refer to the programs:
1. KEN TRAVEL
Address of Campus 1: 19 Huynh Thuc Khang, Dong Ha City, Quang Tri Province.
Campus 2: 25 Luong Dinh Cua, Dong Ha City, Quang Tri Province.
Phone number: 02333 500 888 – 0918 815 444
Email: kentravelqt@gmail.com
Website: www.tourquangtri.com
Schedule: Cua Viet – Con Co
Time: during the day
2. VIET HA TRAVEL
Address: 146 Le Loi, Dong Le Ward, Dong Ha City, Quang Tri Province.
Phone number: 0919.168246
Email: info@viethatravel.com.vn
Website: www.dulichvietha.com
Schedule: Moc Bay Tunnels – Cua Viet – Con Co
Time: 2 days 1 night
3. CON CO ISLAND SERVICE AND TOURISM CENTER
Address: Con Co Island
Representative office: Tran Binh Trong Street, Town 7, Ward 3, Dong Ha City, Quang Tri Province.
Phone number: 0982.525159
Alternatively, you can contact the Investment, Trade and Tourism Promotion Center of Quang Tri province. Address: No. 45 Hung Vuong, Dong Ha City, Quang Tri province Tel: (0233) 3720777 – 3681777. Travel specialist: 0888345529 (Mr. Son)