Book Song Doc (Ca Mau) – Phu Quoc high-speed craft ticket to travel. Taucaotoc.vn would like to share travel experiences with booking ticket for Ca Mau – Phu Quoc high-speed craft, so that you can refer.
Fare for Song Doc – Phu Quoc fast ferry
Fare for Phu Quoc Express ferry running on Song Ong Doc – Phu Quoc have differences between weekdays and weekends, Tet holidays, as follows:
Fare from Monday to Thursday
VIP: 980,000 VND
ECO: 590,000 VND
Children/Senior: 470,000 VND
Fare from Friday to Sunday and holidays, (Lunar) New Year
VIP: 980,000 VND
ECO: 680,000 VND
Children/Senior: 540,000 VND
Note:
The above prices included VAT.
Children (6-11 years old) and Senior (over 60 years old) apply Eco discounts according to the company's policy.
Children under 6 years old or less than 1m2 in case of sharing a seat with an accompanying adult are free of charge on board.
Schedule for Song Doc – Phu Quoc high-speed craft
Ca Mau to Phu Quoc: 9:00 depart at Song Ong Doc Pier and dock at Bai Vong port (Phu Quoc) at 12:30 (3 hours 30 minutes)
Phu Quoc to Ca Mau: 13:30 depart at Bai Vong port and dock at Ong Doc pier at 17:00 pm (3:30 pm)
(*) Itinerary can be changed according to reality.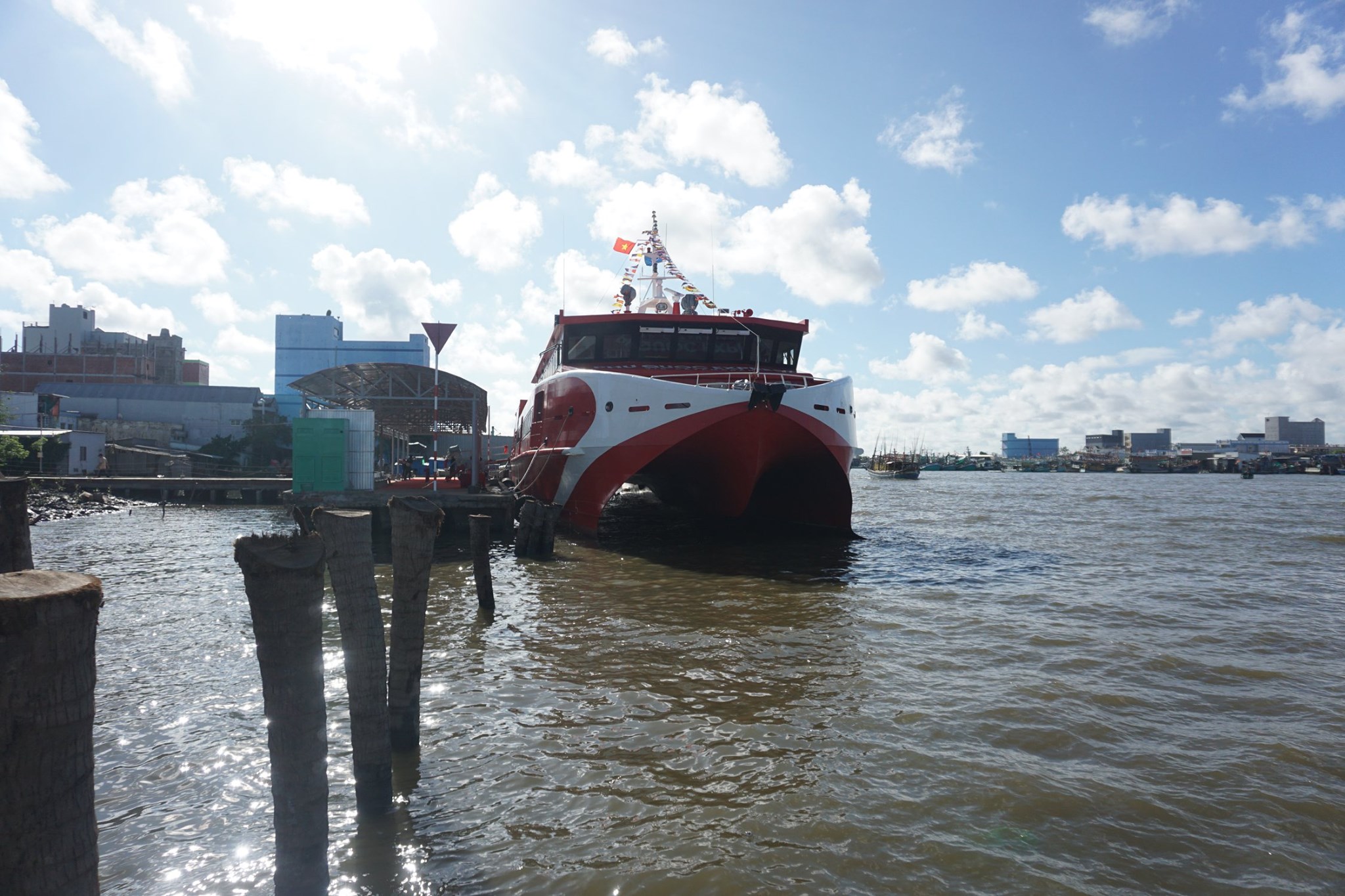 Guide to book Ca Mau (Song Doc) – Phu Quoc fast ferry ticket
To book ticket for Ca Mau – Phu Quoc fast ferry, passengers proceed with the booking process as follows:
Step 1: You book online via Zalo / Phone / SMS to: 0987 556 294 or 0389546426 or 088 937 1234. Information you need to provide includes: Full name, ID number and Year of birth
Step 2: We send you the amount to be paid and payment method.
Please pay the amount announced by the agent via the account number:
TY HON MEDIA CO., LTD
Account number: 0081001293092
At Bank for Foreign Trade of Vung Tau Branch (Vietcombank Vung Tau branch)
Content: Customer's name – Telephone number
After that, please send a PAYMENT or RECEIPT to us via the agent.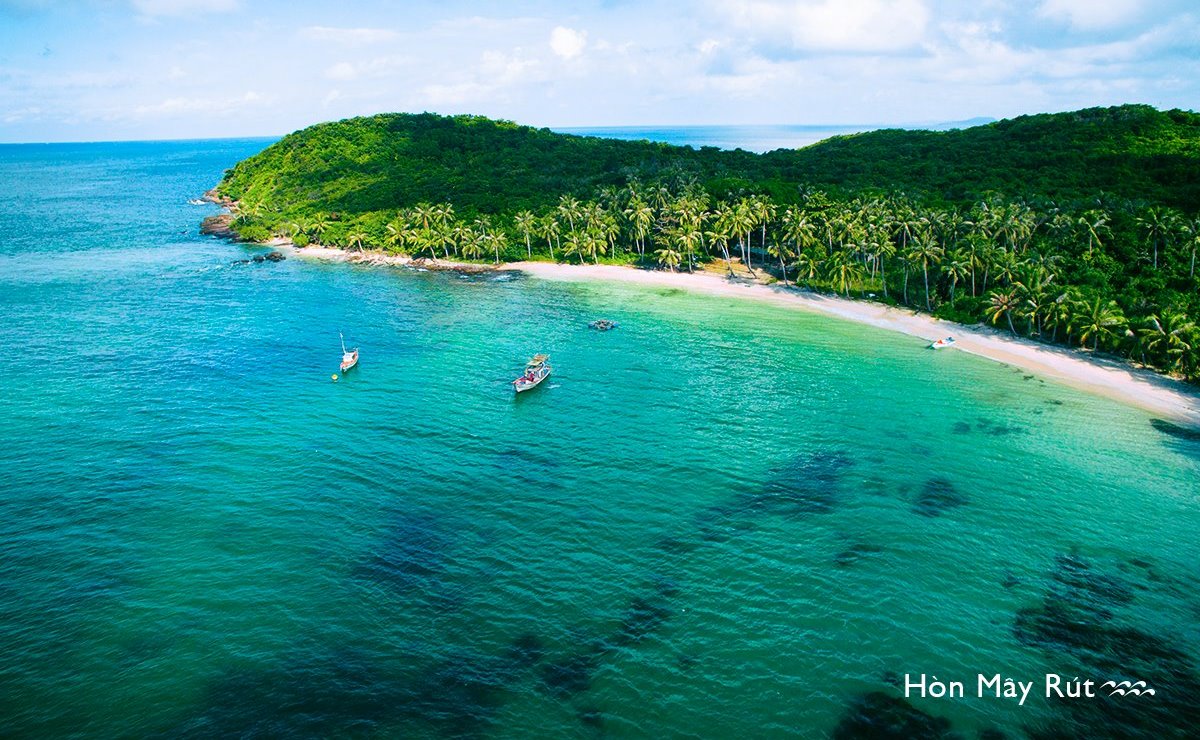 10 fascinating experiences when coming to Phu Quoc
Tourist destinations on Phu Quoc are divided into 4 main areas: Central area (Duong Dong town), South island, North island and East island. Depending on the schedule, you should spend at least two days if you want to explore all the fun on the island. Here are 10 of the most fascinating experiences you should try when coming to Phu Quoc.
Bathing: The first thing you should do when setting foot on Pearl Island is swimming. Truong beach, Dai beach, Sao beach, Khem beach, Ong Lam beach … are the favorite places for tourists due to the blue sea water, smooth waves, low slope.
Diving to see coral: It will be a mistake if coming to Phu Quoc without diving to see the colorful coral reefs. The Hon Thom area is the most ideal diving spot to watch coral because the clear sea water and many coral reefs are still untouched. This is also a large area for aquaculture and pearl farming in Phu Quoc island district.
Watching the sunset: This is one of the most unforgettable experiences on Phu Quoc Island. Dinh Cau Cape is the most beautiful place to watch the sunset with rocky rapids shaped like a mountain reaching out to the sea. Sunset on Dinh Cau Cape is the most beautiful from May to September. At this time, the sky and sea are in harmony with a soft blue, which looks very impressive.
Night squid fishing: The night squid fishing tour usually starts from the evening until about 9pm. If you are traveling, you can rent a private boat or join a group with other guests. Ticket price is about 330,000 VND per person, depending on the time. After being transported to the sea by the boat owner, you will be instructed on how to catch squid. The boat owner will also directly process the fresh and delicious dishes on board to serve tourists.
Catching dawn: It is not difficult to watch dawn in Phu Quoc, but the best place to watch the sun rise on the island is the fishing village of Ham Ninh. You should wake up early and come here from about 4:30 to feel all the peaceful scenery of the coastal fishing village. Tourists will witness a beautiful sunrise on the sea when the sun slowly emerges from the sea.
Explore the deserted islands: Phu Quoc still has many deserted islands that few people have set foot in. Visitors can rent boats, thanks to locals to transport to the deserted islands in the area of ​​Ong Doi Cape, Hon Dam to experience life completely separate from the modern world. However, tourists should only go to deserted islands when the weather is nice, the sea is calm and must be transported by local people, should not go alone.
Driving through the national forest: Located in the Northeast of the island, Phu Quoc National Park still retains its pristine beauty with primeval forests, majestic natural landscape. The National Forest Trail will take you to the top of Chua Mountain at an altitude of 565 m. This is considered the roof of Phu Quoc, on Ham Ninh mountain circuit. Standing on the top of the mountain, you can panoramic view of the surrounding four to see the beautiful natural scenery of the Pearl Island.
Visit Phu Quoc prison: This is one of the historic destinations you should visit when coming to Phu Quoc island. This place still retains a memory part of the national defense war. Tourists will hear stories and historical figures and witness colonial imprisonment and torture reproduced by the model.
Going to Duong Dong market: If you want to learn and experience the lives of local people, you should go to Duong Dong market. The market is always bustling and is a paradise for fresh seafood at affordable prices.
Enjoy seafood: Finally, do not forget to enjoy the fresh and delicious seafood on the Pearl Island. Visitors can find here from popular dishes to fancy dishes. f you want to experience the cuisine the local way, you can go to the fishing villages of Ham Ninh, Cua Can, Rach Vem. More advanced, you can enjoy fresh seafood dishes elaborately processed in high-end restaurants and resorts.