Mai Linh Express fast ferry from Can Tho – Con Dao Island is equipped with 260 economy classes, the ferry is also equipped with 71 business class seats and 8 head seats. There is a meeting room, bar to bring passengers the perfect experience in the river discovery tours.
We will send detailed information and guide you to book ticket for Can Tho – Con Dao Island Mai Linh Express high-speed craft in the most specific way:
Fares for Mai Linh Express ferry to Con Dao Island 
Seat class

MON → THURS                                                        FRI → SUN AND HOLIDAYS

              ADULTS                          CHILDREN                           ADULTS                              CHILDREN
Economy
600.000
480.000
680.000
544.000
Business
900.000
720.000
960.000
768.000
Head
1.200.000
960.000
1.200.000
960.000
On Mai Linh Express ferries, passengers belonging to the following groups are given priority to exempt and reduce fare
OBJECT
DISCOUNT
CONDITION
Children
20%
6-12 years old
Vietnamese heroic Mother

People's Armed Forces Hero

Free
Attached to a certificate
Agencies and Departments
10%
Attached to a documentary
Tickets are applicable:
Children under 6 years old: free (traveling with an adult, and sharing a seat with accompanying)

Children 6-12 years old: child ticket (accompanied by an adult), under 1.3m

People 12 years and older: adult ticket.
Applicable ticket classes: Head ticket, Business class ticket, Economy class ticket
Ticket sales time ends 1 hour before the ferry leaves.
The objects are given priority to sell tickets in the following order: Moving patients at the request of health agencies; Class 1 and 2 wounded soldiers and sick soldiers; People over 65 years old, people with disabilities; Accompanying children under 24 months of age; Pregnant.
Schedule of Mai Linh Express ferry to Con Dao Island 
| | | |
| --- | --- | --- |
| ROUTE | CAN THO → CON DAO | CON DAO → CAN THO |
| Departure | 07:30 | 13:00 |
| Arrival | 11:15 | 16:45 |
| Operating | Mai Linh Express | Mai Linh Express |
| Number of seats | 339 seats | 339 seats |
| Speed | 32 nautical miles / hour | 32 nautical miles / hour |
The ferry will officially be put into service from April 21 with a schedule in Can Tho at 7:30 and Con Dao Island at 13:00 every day, journey time per fast ferry from Can Tho to Con Dao Island is 3 hours and 45 minutes.
Notes on online booking
The tickets we sell to passengers are electronic tickets, so, right after the successful booking and payment, you will receive the e-ticket via the email address you registered.
An e-ticket is a cruise confirmation issued by us or our authorized representative, or it may also be a boarding pass. All ticket information is stored on our computer system. Mai Linh Express e-ticket includes 8 numbers. For example: 12345678. If you do not receive your e-ticket information within 1 hour after purchasing your ticket, you can access https://taucaotoc.vn/ with your Reservation Code and Passenger information to look up electronic ticket information, or contact HOT LINE 0889211234 – 0889271234 to receive ticket.
When checking in, you must provide us with an electronic ticket for check-in. Please note: when you lose your E-ticket, you can contact HOT LINE 0889211234 – 0889271234 to receive a new ticket.
Organize procedures to welcome guests and fast ferry travel regulations
Passengers with valid tickets are recommended to check-in 45 minutes before departure. Mai Linh Express has a lounge to serve passengers who had tickets at the departure piers.

According to maritime regulations: All passengers on board are required to bring identification with personal identification photo such as: (ID card, passport, driver's license …) or related documents ( with photo) to complete the procedure.

For children traveling on the ferry, relatives and / or guardians are required to present the child's birth certificate to complete the cruise.

In the absence of identity papers, a guarantor must be obtained and certified by the relevant authorities (police, border guard …). The control department will conduct to check tickets and identification documents. The control department will not handle boarding passengers when passengers do not have ticket or the name in the ticket does not match their identification

.
And some of the following regulations:
Passengers must sit exactly with the number of seats on the ticket.

During the ride, please keep your ticket to check.

Free baggage allowance is regulated to weigh less than 15kg / person. For baggage that exceeds the free weight, please pay the excess weight according to the announced Mai Linh Express tariff.

For hand baggage and belongings please take care of yourself.

Passengers are only allowed to travel in the cabin. If there is a dangerous situation due to violation of this regulation, the company is not responsible.

Do not carry goods with bad odors, banned goods such as explosives, flammable substances, chemicals, drugs, weapons and other prohibited goods according to maritime regulations.

In case of force majeure such as weather, engineering, security and defense … The company is entitled to cancel or change the time and schedule, without having to bear any responsibility.

Passengers will be enjoyed the insurance policy in accordance with regulations when buying ticket.
Regulations relating to ticket delay, cancellation and refund
Tickets are delivered to passengers in the form of printed tickets and electronic tickets, in case of force majeure or objective factors Mai Linh Express provides for refund, delay and cancellation of tickets purchased as follows:
NUMBERS OF TICKETS
TICKET

EXCHANGE FEE

TICKET

CANCEL FEE

TIME
TIMES
1-10 ticket(s)
Free
30%
Within 24 hours (1day)
01

* If the number of tickets are more than as specified above. Depending on the actual situation the company will have solutions and suitable support to customers.
Conditions for ticket exchange and cancellation:
Tickets purchased by passengers but for some reason unable to travel must pay their tickets before the ferry leaves.

Tickets purchased by passengers after departure from the pier are no longer valid and will not be refunded.

In case of force majeure, the ferry operation plan changes or cancel the trip, passengers who have purchased tickets in the changed ferry will be given priority to arrange for the next one. If passengers do not want to continue the journey, they will be refunded ticket purchase after deducting the fees due to ticket payment and transfer fee according to the Bank's regulations (if any).

Refund time will be processed after 72 hours (03 days) from the time of cancellation.
Contact booking Mai Linh Express fast ferry ticket
Mai Linh Express Can Tho fast ferry ticket agent
Tel: 0889211234 – 0889271234 – 0889371234 – 0989794239
Email: booking@taucaotoc.vn
Website: https://taucaotoc.vn/
Facebook Fanpage: https://www.facebook.com/MaiLinhExpress 
Inbox messenger: http://m.me/mailinhexpress
Photos of Mai Linh Express
Exterior of Mai Linh Express high-speed craft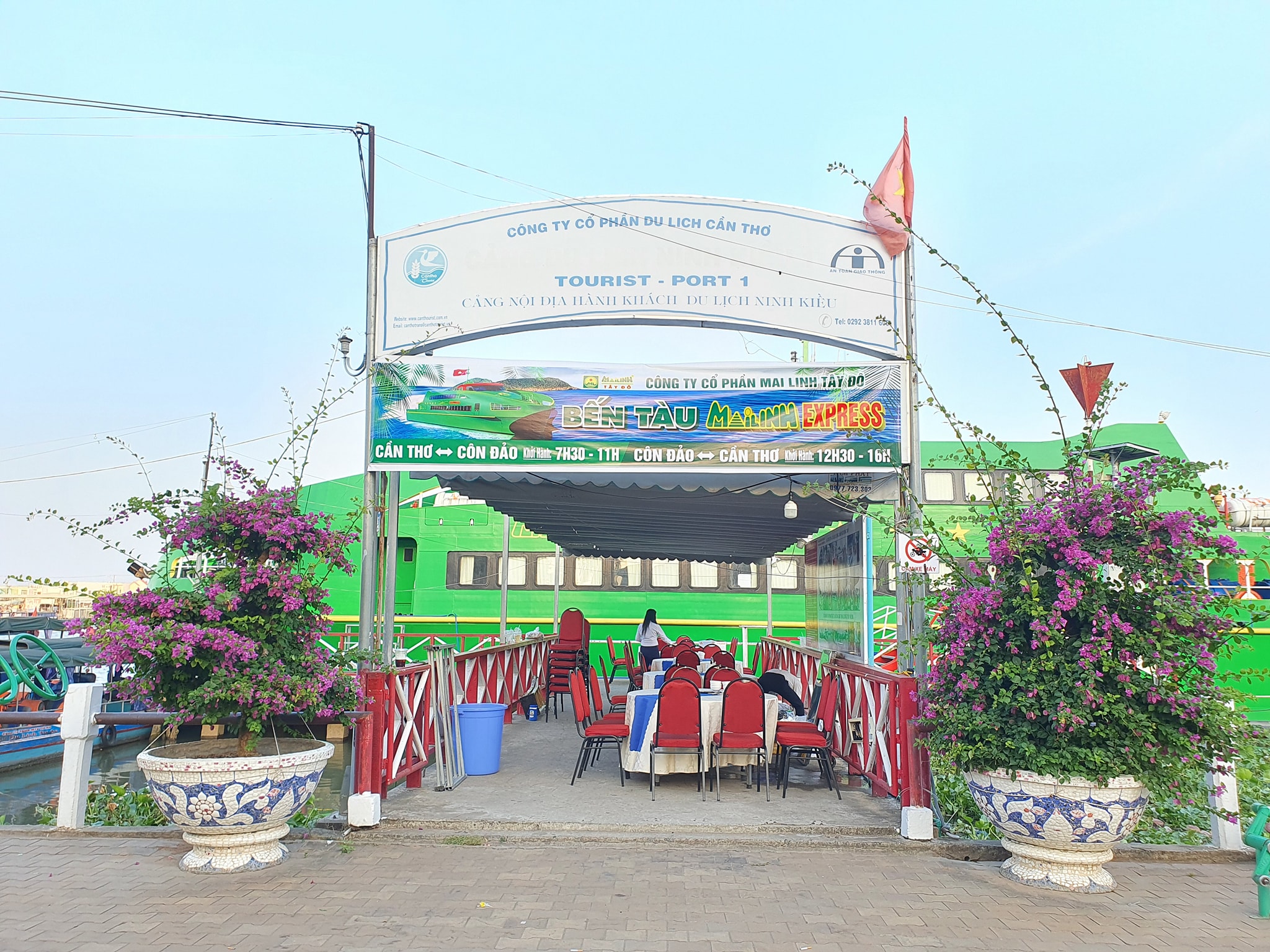 Interior of Mai Linh Express high-speed craft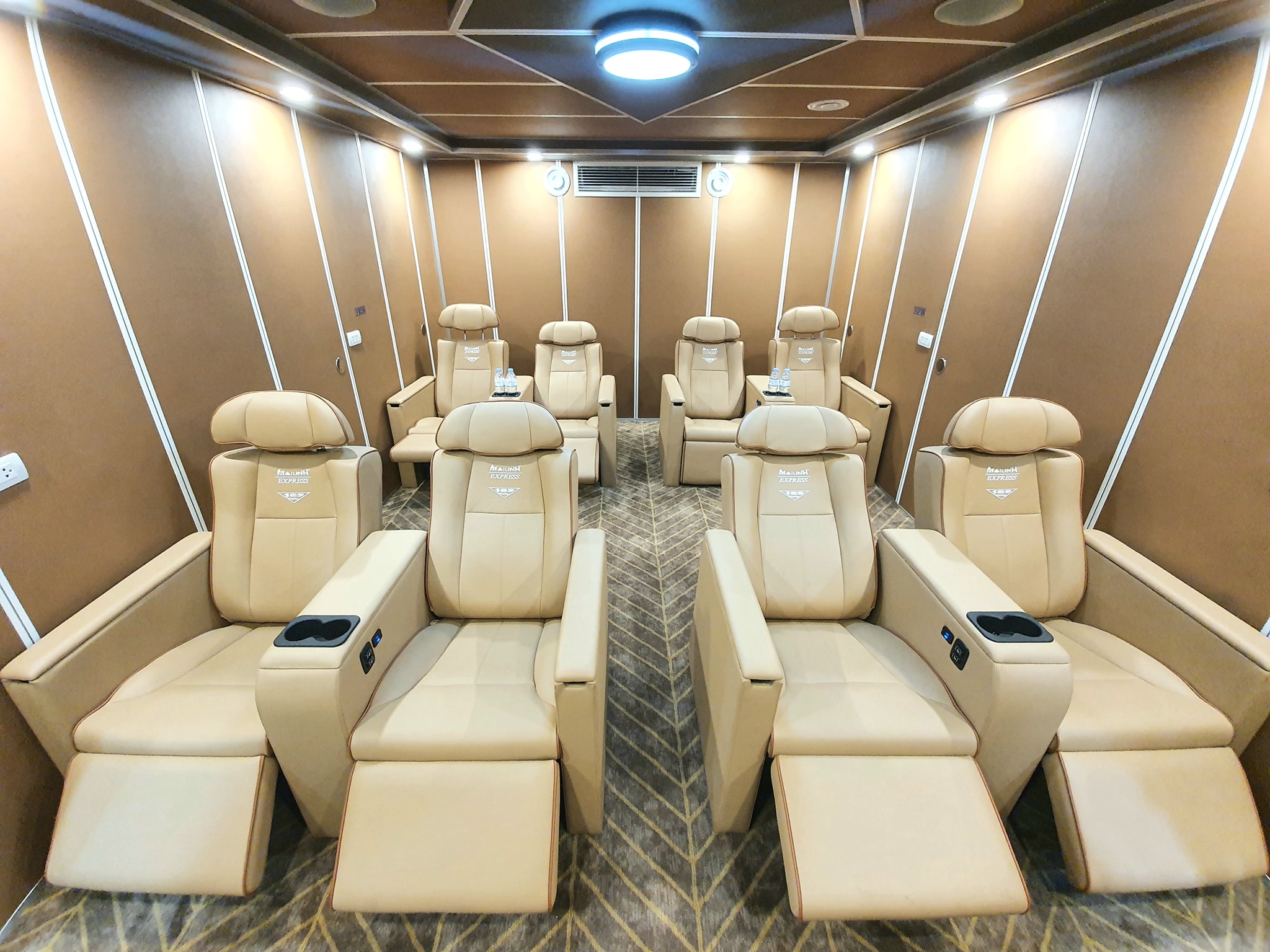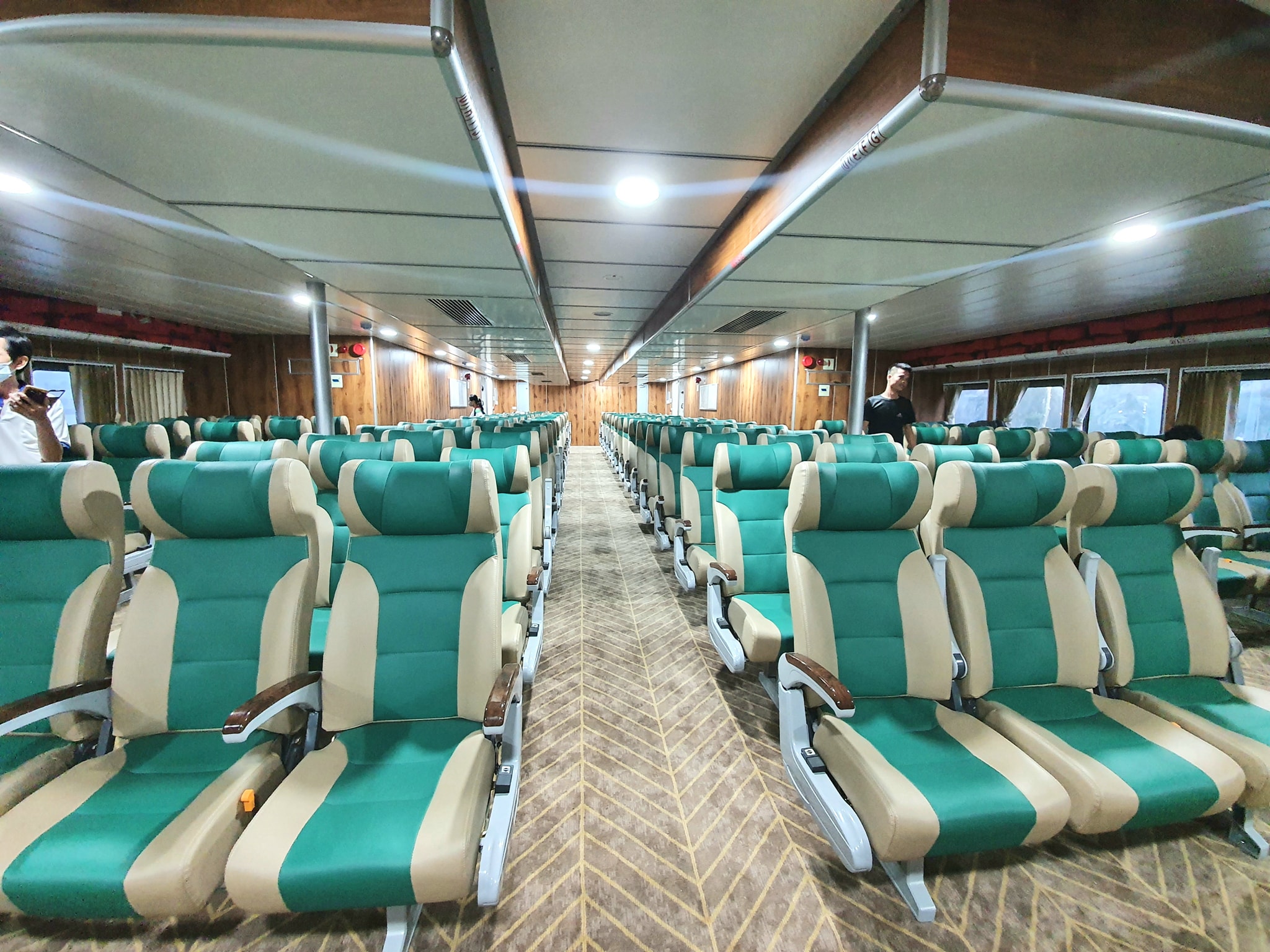 Video of Mai Linh Express high-speed craft