Many passengers choose to travel by air or fast ferry from Can Tho – Tran De to Con Dao Island and they want to book fast ferry ticket from Con Dao Island to Vung Tau in the return trip to visit and travel the coastal city.
Vung Tau is located on a peninsula of the same name, is a city in Ba Ria-Vung Tau province. Vung Tau lies protruding from the mainland like a strip of land about 14km long and about 6km wide. From here, one can see the East Sea both at sunrise and at sunset.
As a coastal city, with 20km of coastline, Vung Tau has become a popular tourist destination for domestic and foreign tourists.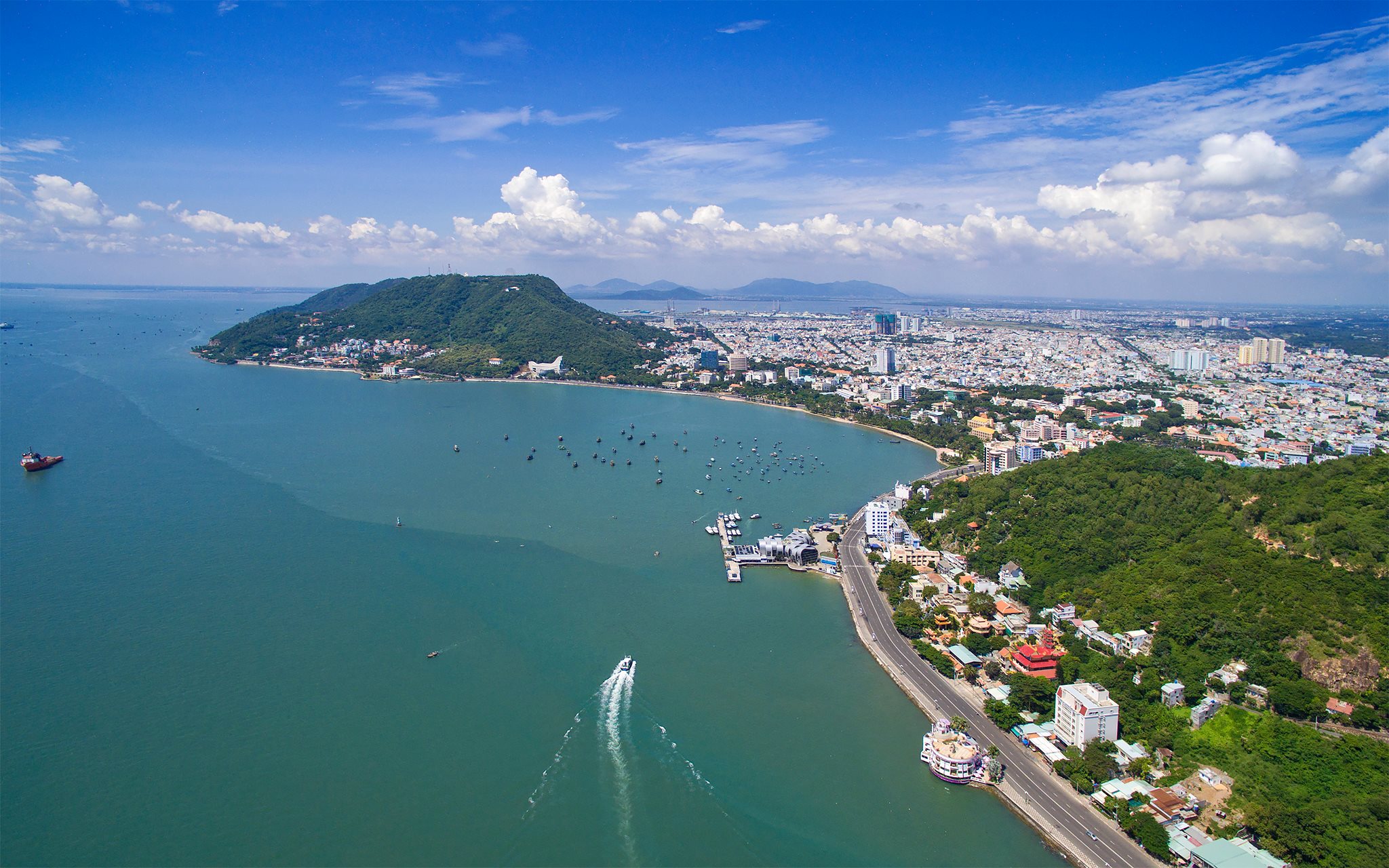 Besides, Vung Tau is also a land with long-standing cultural and historical traditions with imprinted relics of historical periods. Currently, the whole province has 29 nationally ranked relic sites.
Fare for high-speed craft from Con Dao Island to Vung Tau
In Ba Ria – Vung Tau in particular and Vietnam in general, Vietnam used to have a special zone named Vung Tau – Con Dao Island, existed for 12 years, until 1991, this special zone was disbanded to form the new province Ba Ria – Vung Tau. Con Dao Island and Vung Tau are now two localities at district / city level in Ba Ria – Vung Tau province.
The distance from Con Dao Island to Vung Tau corresponds to 199km, about 97 nautical miles by sea. Time for high-speed craft from Con Dao Island to Vung Tau is about 3 hours 30 minutes to 4 hours (depending on weather conditions at sea), the ferry departs at 13:30 every day at Ben Dam port, Con Dao Island, fares are as follows:
Seat class
Mon → Thurs
Fri → Sun

or Holidays, (Lunar) New Year

Eco class
660,000
880,000
Children/Senior
550,000
700,000
VIP class
1,200,000
1,200,000
Note:
The above fares included VAT, appy for 1 turn.
Children (6-11 years old) and senior (over 60 years old) apply Eco discounts according to the company's policy.
Children under 6 years old or less than 1m2 in case of sharing a seat with an accompanying adult are free of charge on board.
Buy fast ferry ticket in Con Dao Island
To book fast ferry ticket from Con Dao Island to Vung Tau online, you can contact: 0889371234 – 0987 556 294 – 0889271234 – 038 954 6426
In case customers want to buy ticket directly and pay cash, please contact:
Ticket office taucaotoc.vn in Con Dao Island
Address: 25 Vo Thi Sau, Con Dao district, Ba Ria – Vung Tau province
Phone: 0987 556 294
Email: ngthanhloan294@gmail.com
High-speed crafts to Vung Tau
Since April 1, 2020, Con Dao 10 ship has suspended operations on the Vung Tau – Con Dao route, so only Con Dao Express ferries are operating on this route. Additionally, in Ho Chi Minh City there are two more high-speed craft routes to Vung Tau, namely Ho Chi Minh City (District 1) to Vung Tau from Bach Dang and Can Gio pier to Vung Tau.
In addition, if you need to book a helicopter from Con Dao Island to Vung Tau, you can contact https://tructhang.vn/ or hotline 0915241456 for advice support.
Which port will the Con Dao Island fast ferry return to Vung Tau?
Cau Da Port is located in Front Beach, Vung Tau City, located at 09 Ha Long, Ward 1, Vung Tau City, famous as a historical relic combining tourism and sightseeing of the coastal city.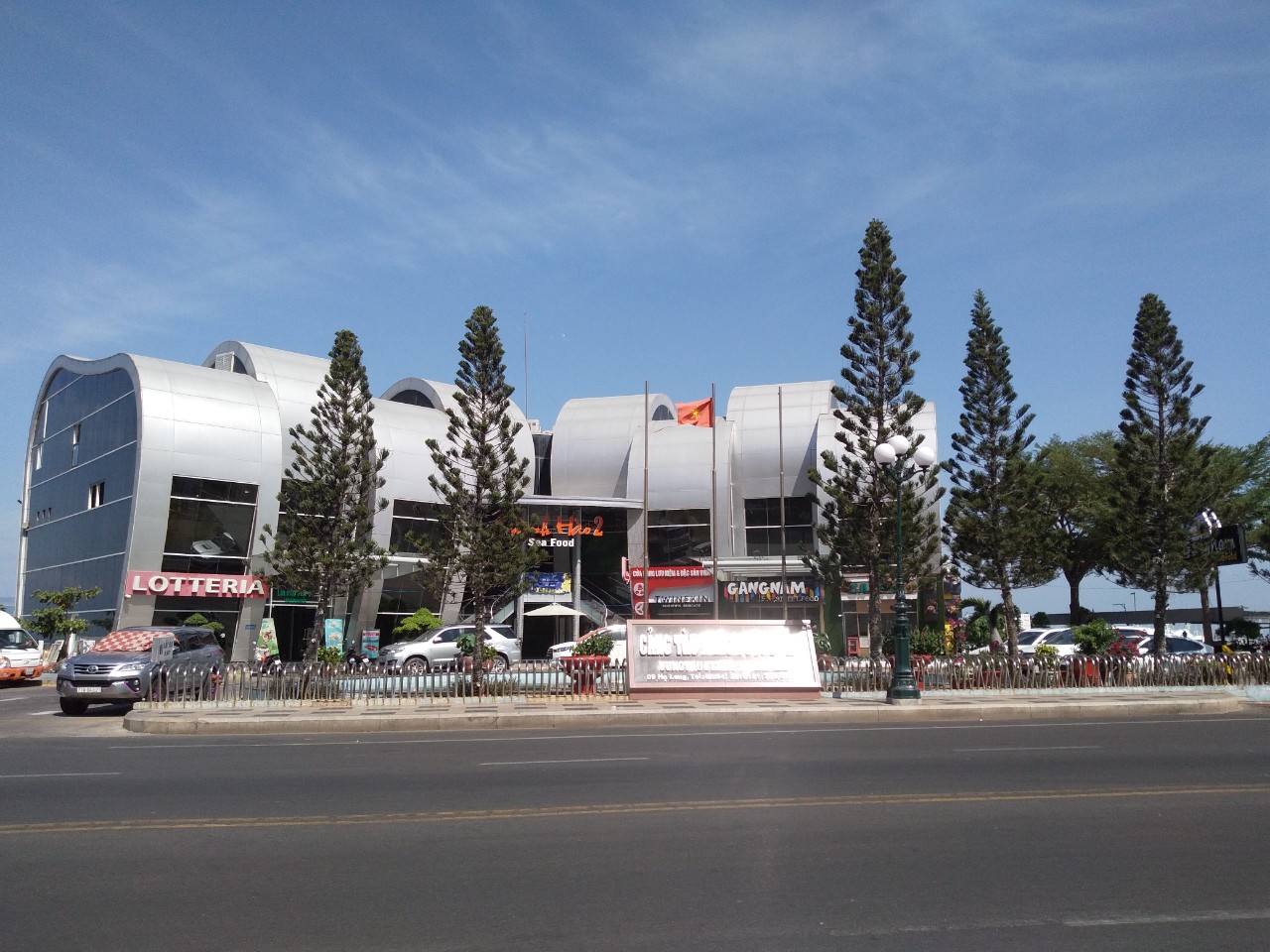 Vung Tau port is a dyke longer than 400m long, the dyke foot is 15m wide, and the dyke surface is 4m wide, and is poured with concrete from the northern tip of Small Mountain to the middle of the sea. This port runs parallel to front yard. Then in 1896, it was designed by a French architect, approved by the mayor of Vung Tau at that time, Cau Da port was built.
Currently, Cau Da port on Front Beach, together with relics and artillery on Nho mountain, has been incorporated into a complex of relics ranked at the national level by the Ministry of Culture and Information. Cau Da port is a concrete testament to the past life, a living testament to the perspiration and strength of the people. It is history, history of difficult life.
Vung Tau Cau Da Port is the center of Vung Tau city, as soon as passengers get off the ferry, there will be buses, taxis, electric cars, taxi motorbikes…. The traffic is convenient and there is no traffic jam so you can get anywhere in the fastest time.
The outstanding tourist attractions of Vung Tau City
Vung Tau has many interesting tourist attractions to explore on the occasion of visiting this coastal city, let's take a look!
Thich Ca Phat Dai Pagoda
Way to go: Tourists to Thich Ca Phat Dai follow Le Loi Street, turn to Tran Phu street or from Tran Phu street – Front Beach, follow the coastal road through Dau beach, to Ben Da territory, you will meet Thich Ca Phat Dai Pagoda
This is a pagoda located on the Big Moutain's slope of Vung Tau City. The beauty of the temple cleverly combines religious architecture and natural landscape. The most noteworthy is the 19m-high Bat Giac tower and the Buddha Shakyamuni statue meditating on a lotus building halfway up the mountain, tourists standing from afar can admire.
Jesus Christ Statue
Location: Jesus Christ Statue is located on the top of Small Mountain, Vung Tau city.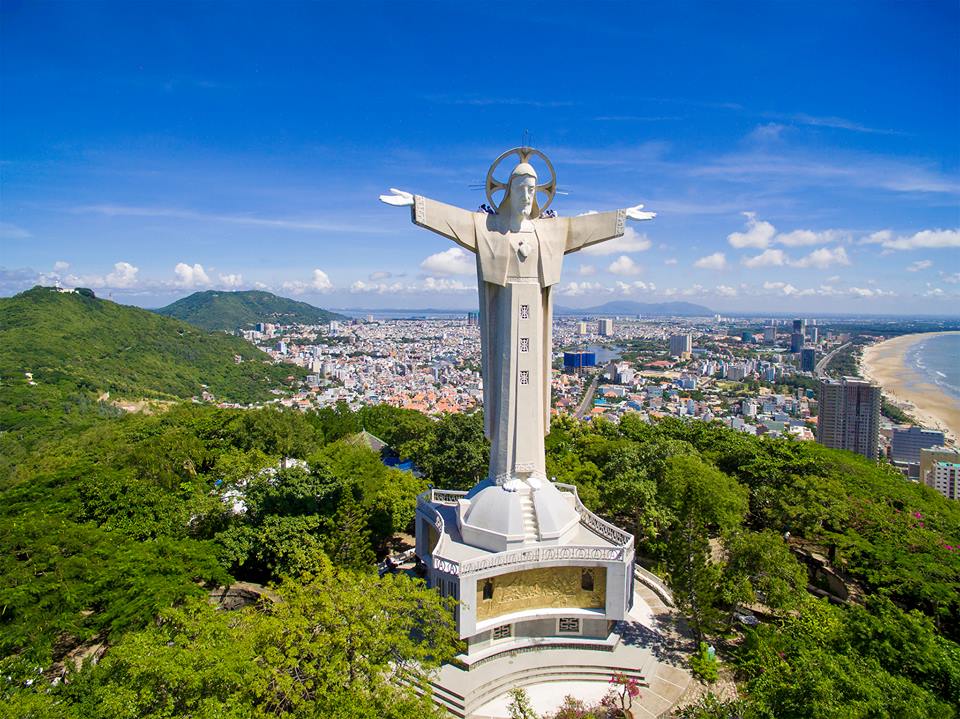 The Jesus Christ Statue standing on top of Little Mountain of Vung Tau city, was built in 1974. This statue is 32 m high, 18.3 m long arm span above 170 m overlooking the sea , inside there is a staircase of 133 steps up to 2 hands of the statue. The statue can be seen as a similar version of the Statue of Christ Redeemer stretched in the city of Rio de Janeiro in Brazil.
White Palace
Location: Location: No. 10 Tran Phu street, Vung Tau city.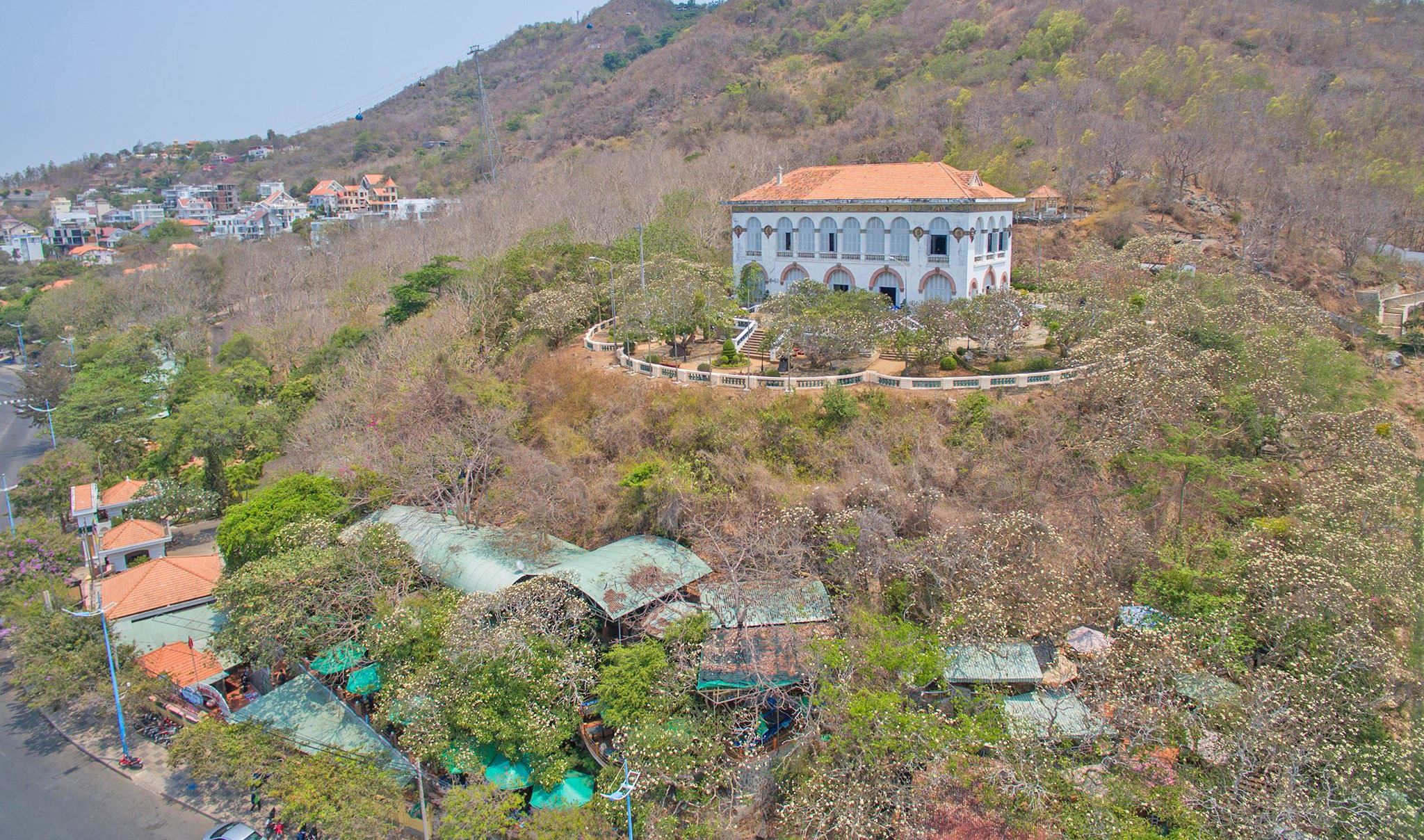 In 1898, Governor-General of Indochina Paul Doumer built White Palace (Villa Blanche) on the foundation of Phuoc Thang fortress, which had fired on French warships nearly 50 years ago. White Palace is a 3-storey Roman architectural work, 19 m high, with its back leaning on the Big Mountain. There are still 19 cannons preserved here.
Thang Tam Holy Temple
Location: 77A Hoang Hoa Tham Street, Thang Tam Ward, Vung Tau.
At this relic, in addition to Ngoi Tien Hien and Lang Ong Nam Hai, Ba Ngu Hanh Temple also has Ba Temple, located on a small island, lying awkwardly, protruding in front of the sea. Vung Tau Nghinh Ong Thang Tam Festival  is considered one of the spiritual tourism products of Ba Ria Vung Tau, attracting many tourists.
Niet Ban Tinh Xa Pagoda
Location: Ha Long Street, Ward 1, City. Vung Tau.
This is one of the most beautiful pagodas in Vung Tau with modern architectural lines. Pagoda "Niet Ban Tinh Xa" also known as "Buddha Lying" was built on the slopes of Small Mountain, facing the sea. The pagoda was built in 1969 and inaugurated in 1974 with money donated by fellow Buddhists. On behalf of Venerable Thich Thien Hue, he took care of the construction. This is one of the most beautiful pagodas in Vung Tau with modern architectural lines.
Quan The Am Bo Tat Pagoda
Location: Quan The Am Bo Tat Pagoda is located on the roundabout of Big Mountain, Vung Tau city, 500m from Dau beach.
This is a small pagoda with a prominent 16m high white statue of Ba Quan Am Buddha Statue  overlooking the sea, standing on a lotus, holding a Cam Lo vase, with a gentle and virtuous face.
Linh Son Co Tu Pagoda
Location: 61 Hoang Hoa Tham, Vung Tau.
Although not massive, large, but Linh Son Co Tu is the oldest pagoda in Vung Tau. In the main hall, there is worshiping a 1.2m high Buddha statue made of gilded stone which is skillfully sculpted to create a compassionate and lively look on the face of the Buddha.
Vung Tau Lighthouse
Location: on the top of Small Mountain, Vung Tau city.
Here, after going through the tunnel built solidly in the two-stories house, which is the residence and living of the lighthouse guards, you will reach the top of the tower. From here, you can take in the view of the whole Vung Tau city hidden in the mist, the crescent-shaped beaches, the blue Minh Dam mountain. Or look down below, the whole forest of porcelain flowers is glowing, highlighting the solidity and stability of the entire tower cluster.
Big House (Ong Tran Temple)
Location: At the foot of Pineapple Mountain, Village 5, Long Son Commune, Vung Tau.
The Long Son or Ong Tran Temple is an ancient architectural complex made of tiles and precious woods located in village 5, with a total area of ​​about 2 hectares, divided into three zones: temple worship; synagogue, school, market, Ghe Sam conservation house and Ong Tran's tomb.
Worldwide Arms Museum
Location: No. 100 Tran Hung Dao, Vung Tau city.
Worldwide Arms Museum was founded by Mr. Robert Tay-lor (British nationality). According to the visitors, this is one of the most worth seeing museums in Vietnam. The museum displays 500 life-sized dummies, dressed in beautiful uniforms, representing warriors from all over the world for many periods; More than 1,200 guns, 1,000 ancient swords with history and stories attached The museum has truly rare collections like the Dutch ancient pistol – only two in the world.
Hon Ba
Hon Ba is a small island, at the foot of the island, waves blow white foam, located out of the sea along the road of Ha Long round Small Mountain, From Front Beach, across Dua Beach to Nghinh Phong cape. Hon Ba is located about 200m from the foot of Small Mountain. In 1881, Mr. Ho Quang Minh, originally from Central Vietnam, spent money to build a small temple on the island called Mieu Ba.
When the tide is low, it is possible to follow a jagged rock way to the island. On the full moon day or the first day, people often go to the island to burn incense stick for good luck at this small temple.