An Vinh Express passenger ship is newly built for the Ly Son Transport Cooperative (Quang Ngai) to serve passengers on the Sa Ky – Ly Son route. The vessel is designed to meet the requirements of the Vietnamese registry. Maximum length 32.68m, width 5.80m, carrying capacity of 148 passengers and 06 crew members; is fitted with two main engines CUMMIN KTA38-M2 with a total capacity of 2600 Hp, maximum speed of 33-35 nautical miles.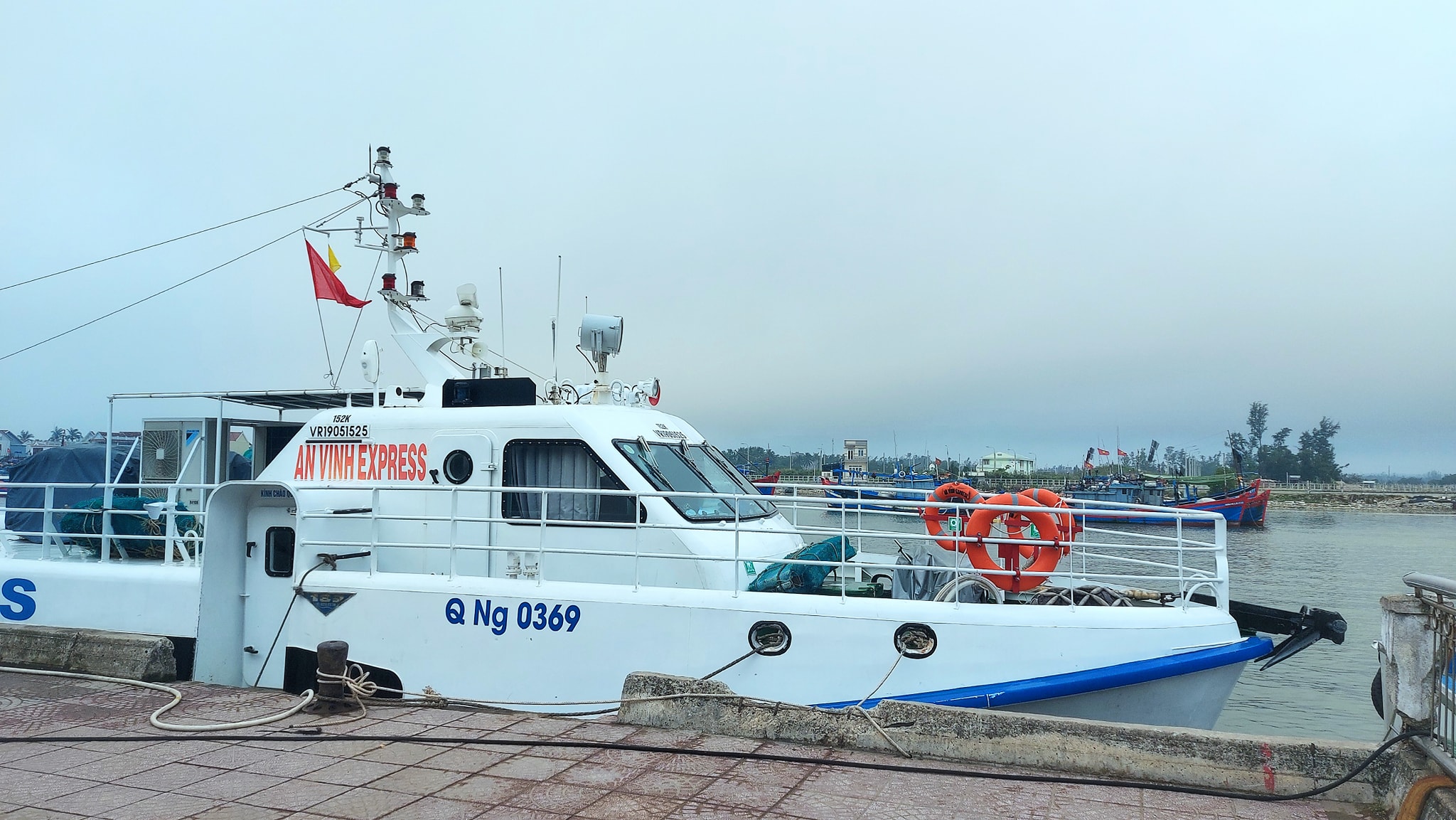 Not only shows the modernity of the exterior design, but the interior of the An Vinh Express ferry is also appreciated with full equipment, soft cushioned seats and spacious and airy space.
Moreover, during the journey, the boat runs extremely smoothly, does not shake when facing large waves, especially suitable for people with seasickness. Because of that, the fare for An Vinh Express speedboat will be higher than that of fast ferry. The details are as follows:
Ship depart from Sa Ky port to Ly Son island: 178,000 VND / ticket
Ship depart from Ly Son to Sa Ky port: VND 160,000 / ticket
The difference between the departure ticket and the return ticket price is due to the fact that the tour fee on Ly Son Island has been added directly to the departure boat fare.
In addition, if tourists are one of the following cases, they will be exempted from fare in accordance with the regulations of the port management.
For people with disabilities, a 25% discount will be applied to ticket
For the senior, there will be a 10% discount on the fare
For children under 6 years old will be completely free
In the event of bad weather, the An Vinh Express boat cannot export as originally planned, the full refund will be refunded to the fare you paid.