Address of Vung Tau – Con Dao Island high-speed ferry pier: 09 Ha Long, Ward 2, Vung Tau city, Ba Ria – Vung Tau province, right at Vung Tau passenger ship port – former hydrofoil dock.
High-speed ferry lines call this Vung Tau Cau Da Port because it used to be a historical relic of the port combined with the ancient Cau Da artillery battlefield, now it is one of the tourist attractions of the coastal city.
Vung Tau Cau Da Port
Con Dao Express 36 high-speed ferry anchored at Vung Tau high-speed ferry pier, formerly the departure place of hydrofoils from Vung Tau – Saigon operating. Con Dao Express will depart at 8:00 on scheduled days, and arrive at 17:20 from Con Dao Island.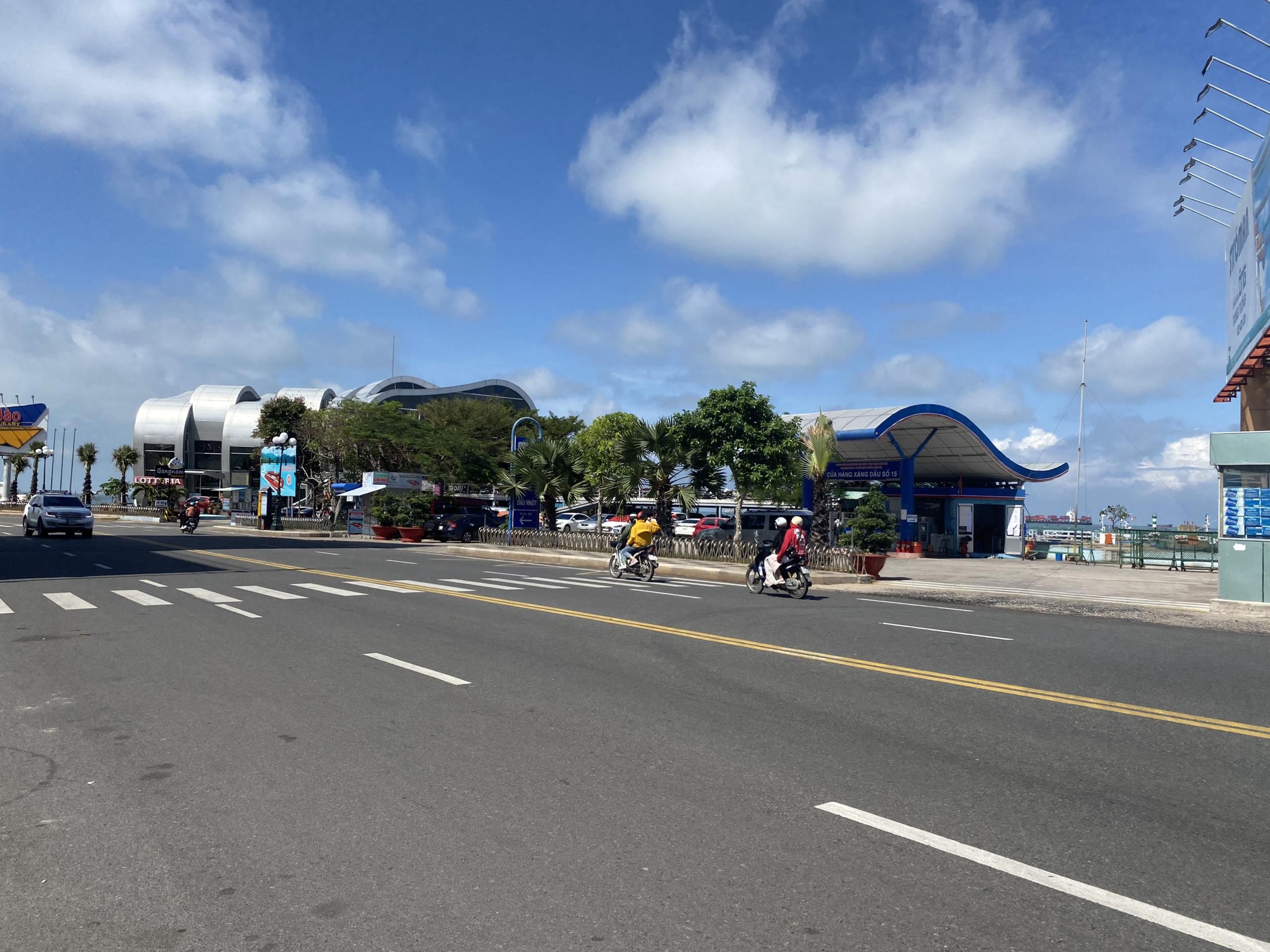 Vung Tau high-speed ferry pier to Con Dao Island has many convenient services: ATM (Sacombank), restaurant, coffe shop, high-speed ferry ticket office, fast food restaurant … and 2-storey car park for servicing passengers.
Hotels near Vung Tau – Con Dao Island high-speed craft pier 
Located right at Vung Tau Front Beach and Ha Long street frontage, there are many hotels near the pier so that passengers can stay overnight to rest before boarding, the hotels you should refer to:
P&T Hotel Vung Tau
Address: 158 Ha Long, Ward 2, City. Vung Tau
Email: info@pthotel.vn
Hotline: (+84 254) 3 511 511
Located right on the front beach overlooking Tam Duong Bay and the beautiful Front Beach Park in Vung Tau City , which is considered a tropical resort paradise, P&T Hotel Vung Tau has 80 luxurious, cozy 4-star rooms, full range of high-class services.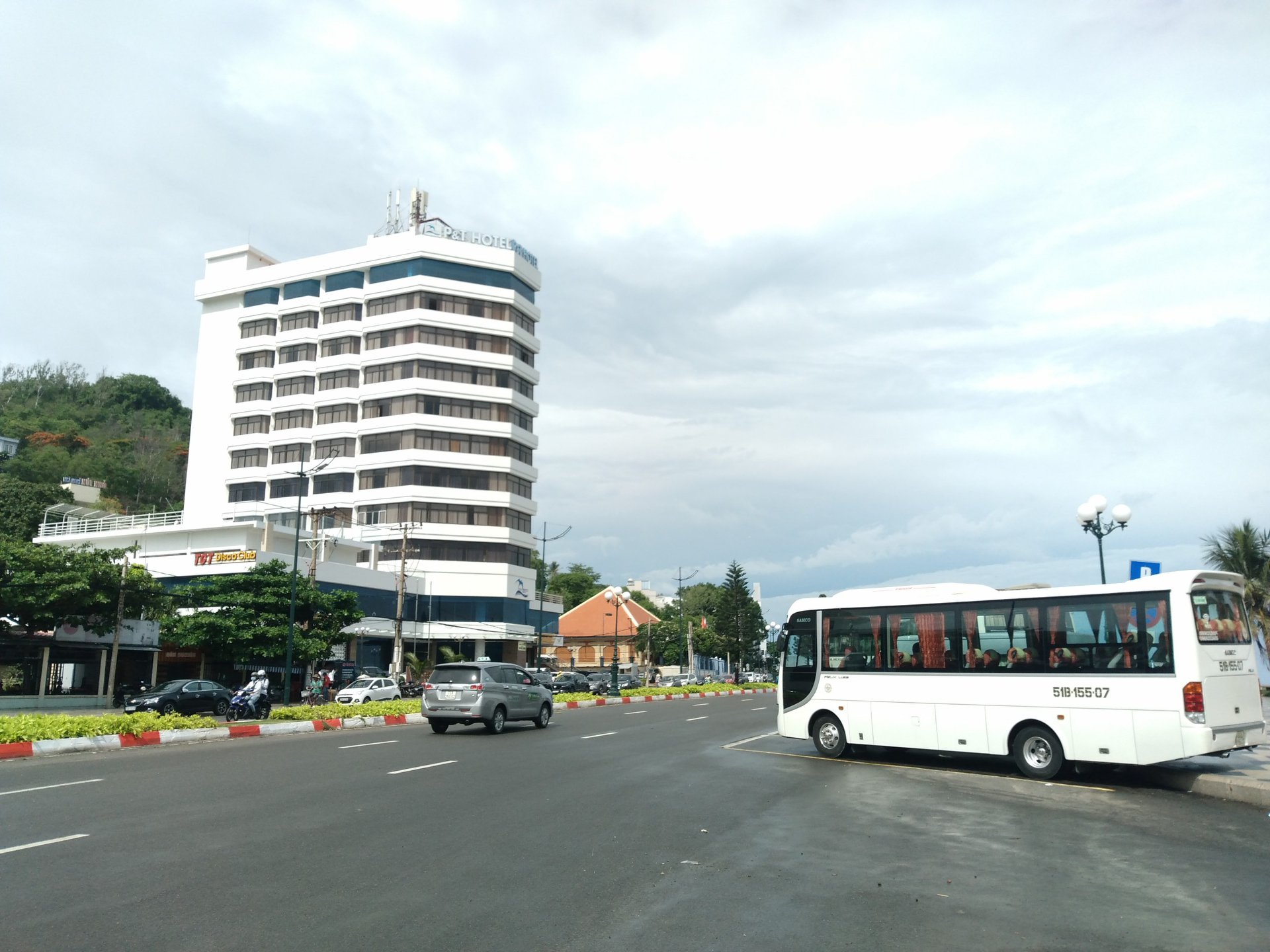 Tam Duong Restaurant serves a variety of buffet dishes including European, Asian, Vietnamese dishes and delicious delicacies of Alacarte. Bar – Café serves fine drinks overlooking the sea and enjoy romantic melodious music.
Rex Hotel Vung Tau
Located in the center of Front Beach, Rex Hotel Vung Tau, opposite an old tree-lined park overlooking the clear blue beach. Having a history of construction from the year 69, Rex features Saigon architecture and culture in the 60s and 70s. Located in a prime location on the central street of Vung Tau city, you can walk to most of the most famous landmarks of Front Beach, especially the adjacent neighborhoods with lots of famous bars, cafes and eateries.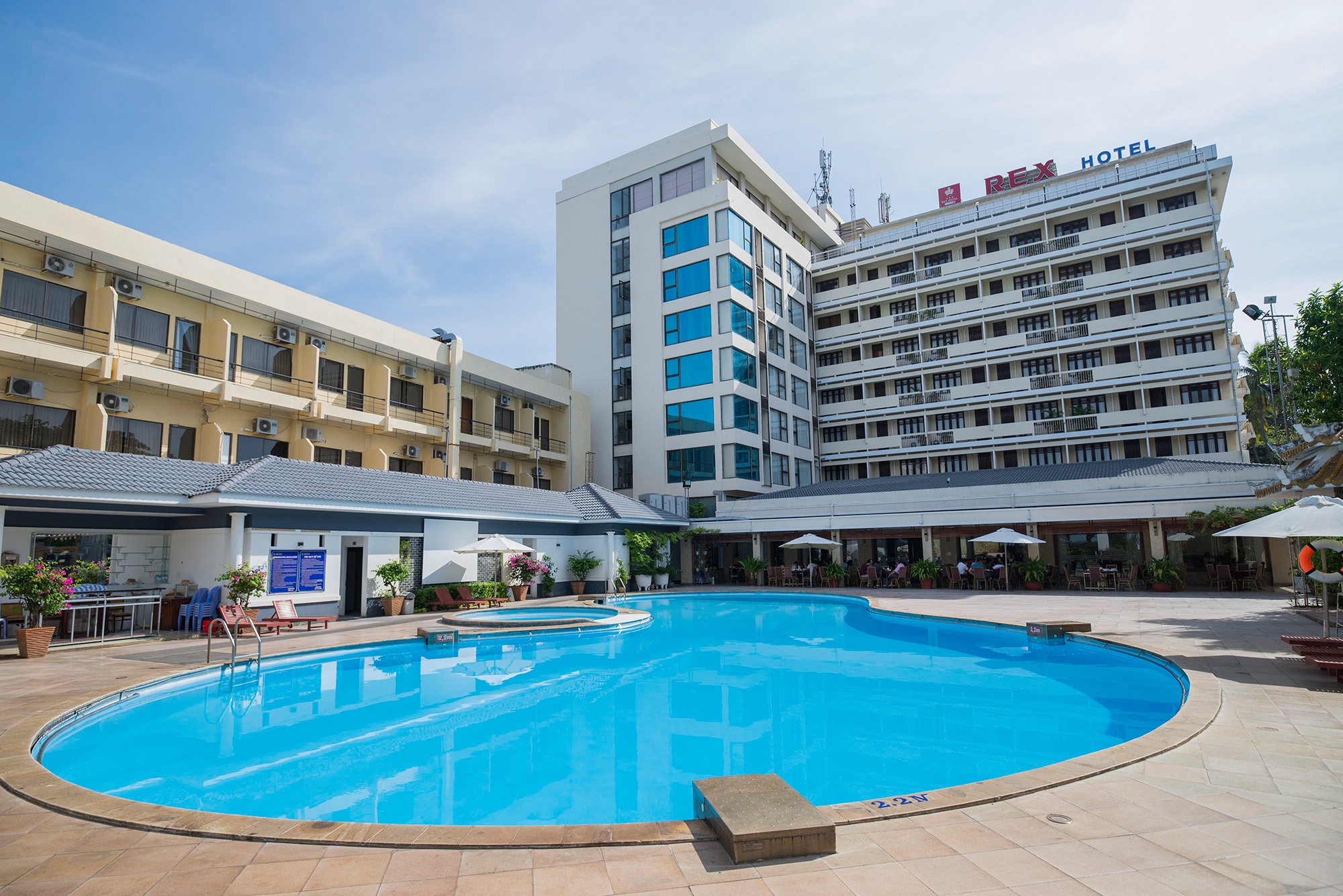 At Rex Hotel you will always enjoy a warm, friendly atmosphere, dedicated service and time to relax – Simple and delicious food.
Choose Rex Hotel Vung Tau in every trip, short or long, enjoy the cozy atmosphere and meticulous care like in your own house.
Grand Hotel Vung Tau
Grand Hotel Vung Tau is located opposite Front Beach Park, center of Vung Tau city with beautiful sea views. Grand Hotel offers you not only great service, but also unique experiences in a place associated with the history of the land once called Cap Saint Jacques.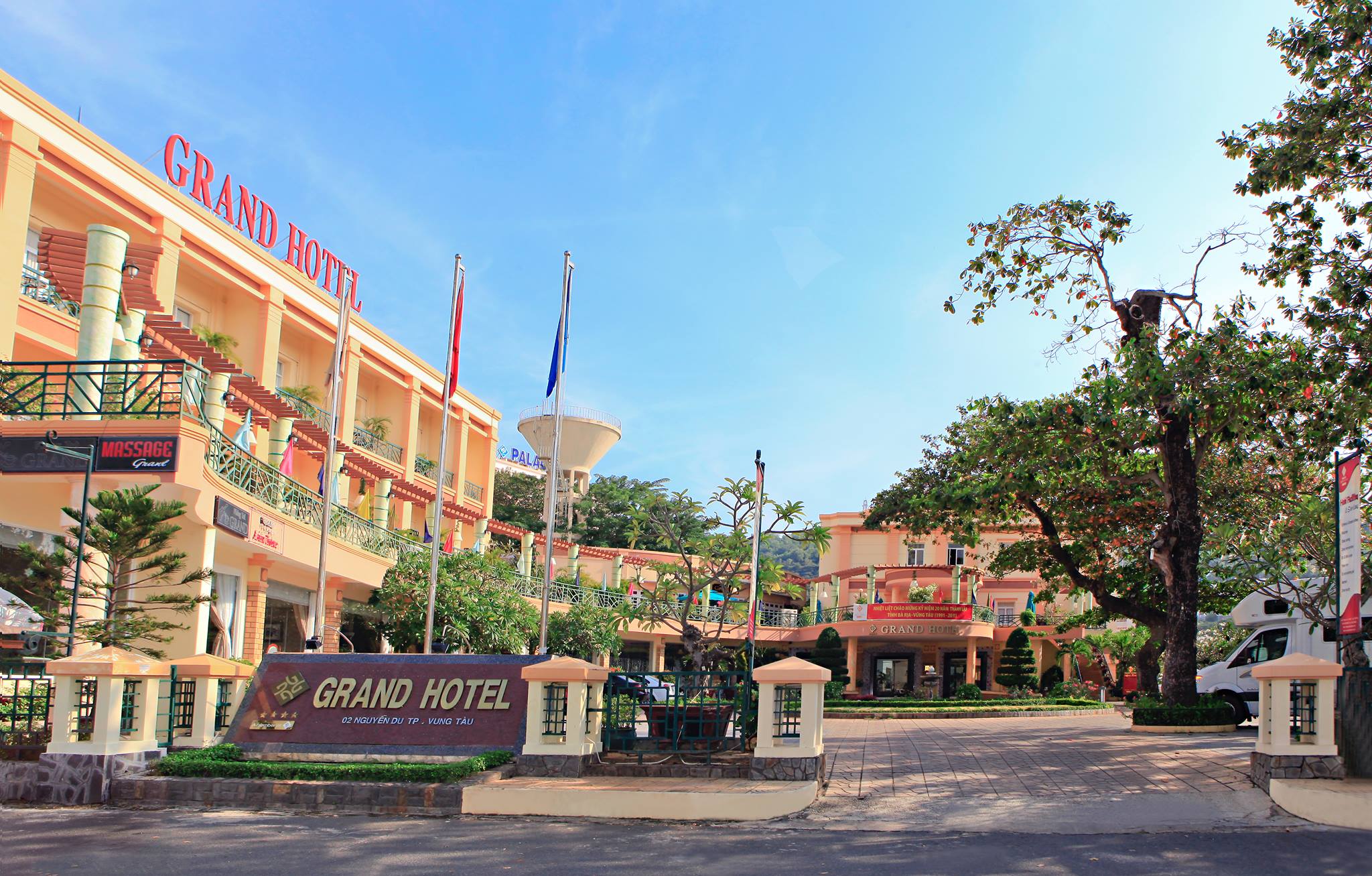 Built around 1870, this is the first hotel in Vung Tau and one of the earliest French-built hotels in Vietnam. The Grand Hotel has been renovated and upgraded many times now, but the hotel still retains the typical French colonial architecture, elegant and charming with red tiled roofs, high ceilings, many windows and open doors to catch the sea breeze.
Palace Hotel Vung Tau
Located right in the city center, it is very convenient for tourists to visit tourist attractions, entertainment, shopping … Especially the hotel is the ideal place to stop for expert traders in public occasions,  short and long term cooperation in Vung Tau.
With 95 bedrooms and 18 fully equipped luxury apartments, the most modern international standard conference room system in Vung Tau, European restaurant, Asian restaurent, banquet room can serve up to 1,000 guests at the same time, Palace Hotel is a reliable choice for organizing important events of province, international conferences, welcoming diplomatic delegations, and heads of state.

Palace Gamming & Bar Club located on the hotel premises provides prize-winning games for foreign tourists and overseas Vietnamese. With the most modern equipment system, customers will feel relaxed and excited.
At Palace Hotel, with a complete service system, professional service style and the friendliness of the hotel staff, we are committed to bringing your satisfaction.